Looking To Brush Up Your Finance Skills? Check Out These Online Certification Courses!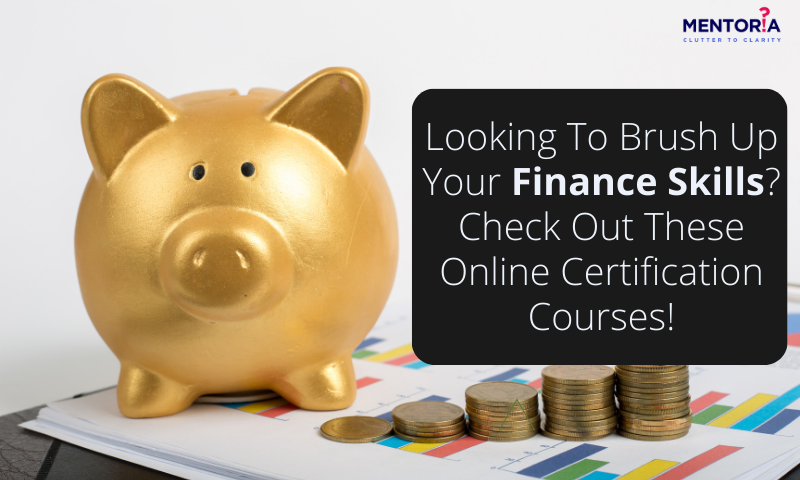 ---
---
If you're interested in improving your financial knowledge, there's never been a better time to do so. Thanks to the internet, there are now countless online certification courses that can help you build your expertise in various areas of finance, from accounting and financial analysis to risk management and investing.
Whether you're looking to boost your career prospects, improve your personal finances, or simply learn more about the world of finance, these online courses offer a convenient and flexible way to do so. With the ability to study from anywhere in the world, at your own pace and on your own schedule, you can easily fit learning into your busy life.
But with so many options to choose from, it can be hard to know where to start. That's why we've put together a list of some of the best online certification courses in finance, to help you find the right program for your needs and goals. Whether you're a beginner or an experienced professional, these courses offer something for everyone. So why not take the first step today and start building your financial skills?
The Financial Markets course is unique from the other courses on this list in its goal of bettering society through a solid understanding and use of finance. This real-world-focused free course is brought to you by Yale University and taught by a professor from the Ivy League's economics department. Don't let that intimidate you, it's for beginners in finance and uses simple language. Specific topics covered include financial markets, behavioural finance, nonprofits, and careers in finance. The course also teaches important leadership skills needed for a career in finance.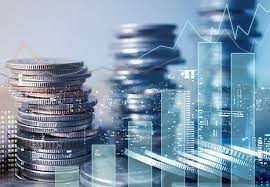 Corporate Finance Essentials by Coursera is offered for free by IESE, the graduate business school of the University of Navarra in Spain. It takes most learners 13 weeks to complete the course, but is self-paced so you can do it quicker or slower. This course is the third programme under the Think Like a CFO Specialization and focuses on corporate finance, financial risk, evaluation, and investment. You don't have to necessarily take the other courses as well, but they're certainly an option. A unique goal of this course, not mentioned by others on this list, is for students to have a better understanding of what they read in the financial press upon completion.
Coursera's free Introduction to Corporate Finance course can be described as a brief introduction to the fundamentals of finance. The course is offered by the University of Pennsylvania's Wharton School and taught by a professor of finance. This course is a part of the school's Introduction to Finance and Accounting Specialisation, an optional program that takes 5 months to complete on Coursera. Specific topics covered in Introduction to Corporate Finance include the time value of money, interest rates, and return on investments.  
This free course is the most specialised finance program on the list, with a laser-focus on corporate finance. It is offered by the University of Melbourne in Australia and is taught by business and economics faculty from the school. Five courses in accounting principles and financial analysis make up the five-month program, which was created via a unique, real-world partnership with Bank of New York Mellon. 
The course concludes with a hands-on capstone project tying the five courses together. If your primary interest is corporate finance and you have several months to commit, this highly focused, hands-on program by the University of Melbourne is an excellent choice for furthering your career in corporate finance.
ColumbiaX's Corporate Finance program from Edx offers expert instruction over three months, providing a professional certificate of completion. This self-directed program is modelled after a first-year course taught in the Columbia Business School's MBA core program. It is geared towards learners looking to advance their careers in an array of finance professions, including investment banking, private equity, general management, consulting, and CFO track jobs within a corporation. Three courses that make up the essential foundation for a career in finance are included – Introduction to Corporate Finance, Free Cash Flow Analysis, and Risks & Returns. This entire course costs Rs.50,276.  
Edx's Finance Essentials course is created for those interested in learning finance in an MBA program. It's taught by an instructor from ImperialBusinessX, a free, online learning platform from London's Imperial College Business School. The course is indeed free of cost, but if you want a certificate of completion and other premium benefits like access to an expert online tutor and graded assignments, you'll need to pay $79. Topics covered in this course include Capital Budgeting, Bonds, Equity, and Diversification. 
In conclusion, if you're looking to improve your finance skills, there are plenty of online certification courses that can help you achieve your goals. Whether you're looking to advance in your career, start a new business, or simply improve your personal finance skills, these courses offer a wealth of knowledge and practical skills that you can apply in real-world situations. So, take the first step today and enroll in one of these courses to unlock your full potential and take your finance skills to the next level!
Get #CareerReady with Mentoria
Looking to pursue an online certification in Finance? We're here to provide you with all the help! Kick-start your career discovery journey with Mentoria and discover the right career fit for you. Feel free to call us to speak to our career mentors and choose the right career guidance plan that suits your needs.
Mentoria's career guidance programme enables you to choose your perfect fit from 3 streams, 850+ courses, and 12,000+ careers, and discover what will bring out the best in you.