Top 4 YouTube Channels To Help You Ace Your NEET Exam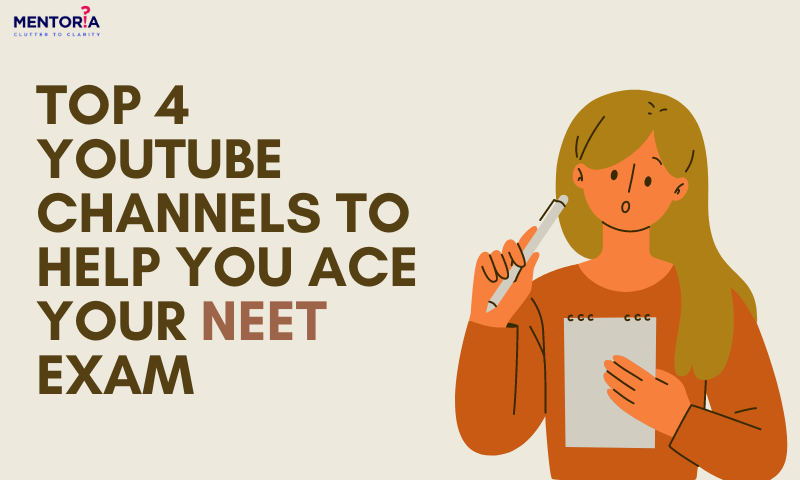 ---
---
If you aspire to become a doctor or a dentist in India, you cannot ignore the National Eligibility cum Entrance Test (NEET). It is the gateway to some of the most prestigious medical and dental colleges in the country. Every year, thousands of students compete fiercely to secure admission to these colleges, making NEET one of the toughest entrance exams in India.
NEET is a national-level exam conducted by the National Testing Agency (NTA) for students who wish to pursue undergraduate and postgraduate courses in medicine and dentistry. It assesses the student's knowledge, problem-solving ability, and time-management skills in subjects such as physics, chemistry, and biology.
NEET is considered one of the toughest entrance exams in India and with good reason. It requires thorough preparation, dedication, and hard work. However, cracking NEET can open doors to some of the best medical colleges in the country, making it a crucial step towards fulfilling your dream of becoming a doctor.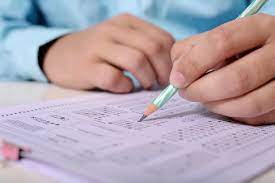 Why Proper Preparation Is Key To Cracking The NEET Exam
Cracking the NEET exam is no cakewalk. It requires thorough preparation, dedication, and hard work. If you want to secure admission to a top medical or dental college in India, it's crucial to prepare well for NEET. Here are some reasons why proper preparation is key to acing the NEET exam:
NEET is one of the most competitive exams in India, with lakhs of students vying for a limited number of seats in top medical and dental colleges. The competition is intense, and every mark counts. Proper preparation can help you stay ahead of the competition and increase your chances of securing a good rank.
Building a strong foundation in medical science
NEET assesses your knowledge and understanding of the concepts and theories of medical science. Thorough preparation can help you build a strong foundation in the subject, enabling you to tackle even the toughest questions with ease. It can also help you develop a deeper understanding of the subject, which can come in handy during your college education and professional career.
Improving problem-solving and time-management skills
NEET is not just about knowledge; it also tests your problem-solving and time-management skills. Proper preparation can help you improve these skills, allowing you to solve problems quickly and accurately, and manage your time effectively during the exam.
Enhancing confidence and reducing stress
Proper preparation can also help enhance your confidence level and reduce exam-related stress and anxiety. When you are well-prepared, you feel more confident about your abilities, and this can help you perform better in the exam. It can also reduce stress and anxiety, allowing you to stay calm and focused during the exam.
Proper preparation is undoubtedly crucial for cracking the NEET exam. However, who says that the preparation has to be traditional? With technology and the internet at our fingertips, there are now several innovative ways to prepare for NEET, and one of them is YouTube! Wondering how to let's look into it!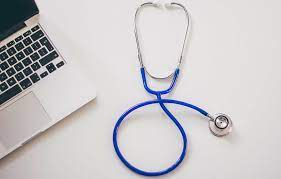 YouTube The Ultimate Saviour?
YouTube can be a powerful tool in NEET exam preparation, but we can already feel the confused look on all your faces, trust us! Youtube is one of the best platforms for preparing for your NEET exams, let us tell you why!
Access to quality study material
YouTube offers access to a vast repository of study material for NEET. From lectures by experienced teachers to tutorials and practice sessions, the best part is that you can access this material at any time and from anywhere, allowing you to study at your own pace and convenience.
Studies have shown that visual learning is one of the most effective ways to learn and retain information. YouTube offers a visual medium that can help you understand complex concepts and theories better. It can also make studying more engaging and interesting, making it easier for you to concentrate and retain information.
YouTube is not just about watching videos passively; it can also be an interactive learning experience. You can ask questions, leave comments, and participate in discussions, making the learning process more collaborative and engaging.
One of the best things about using YouTube for NEET preparation is that it's entirely free of cost. You don't have to pay for expensive coaching classes or buy textbooks. All you need is a device with internet connectivity, and you can access quality study material for free.
YouTube can be an excellent tool for NEET exam preparation. It offers access to quality study material, visual learning, and interactive learning, and it's free of cost. However, it's important to note that YouTube should not be the only source of preparation. It should be used in conjunction with traditional methods such as textbooks, mock tests, and coaching classes to ensure thorough preparation. So, use YouTube to supplement your preparation and give yourself the best chance of acing the NEET exam!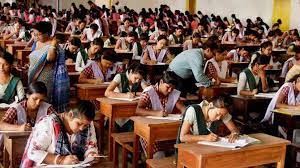 The Ultimate YouTube Channel For Your NEET Success
Since you are already preparing for the NEET exam, you must be looking for additional resources to supplement your study materials? Look no further than these top four YouTube channels for NEET preparation!
Aakash iTutor:

First up, Aakash iTutor is a well-known coaching institute for NEET and other competitive exams. Their YouTube channel offers free video lectures on all NEET topics taught by experienced teachers. Plus, they provide practice questions, mock tests, and study material to help you prepare thoroughly.
Byju's NEET:

Next, Byju's NEET is a popular online learning platform that provides comprehensive NEET preparation courses. Their YouTube channel offers free video lectures covering basic concepts to advanced theories. Plus, they provide helpful tips and tricks to keep you motivated and on track to crack the NEET exam.
Dr Physics A:

For those who need extra help in physics, Dr Physics A is a popular YouTube channel offering free video lectures on NEET physics topics. The channel is run by Dr Abhishek Agarwal, a physics professor with over 15 years of teaching experience. His lectures are easy to understand and cover all the important concepts you need to know.

Biology by Dr Gaurav Agrawal

: Finally, Biology by Dr Gaurav Agrawal is a must-watch for NEET biology topics. Dr Agrawal is a well-known biology professor with over 10 years of teaching experience. His lectures are comprehensive and cover all the important topics in biology, from cell structure to genetics and evolution.
Don't miss out on these invaluable resources! Use them to supplement your NEET exam preparation and give yourself the best chance of success.
Get The Help You Need For NEET Preparation With Mentoria
If you're struggling to find the right NEET preparation material, don't worry – there are plenty of resources available online to help you succeed. The YouTube channels mentioned above are just a few examples of the many high-quality resources available to NEET aspirants. However, we understand that preparing for a competitive exam like NEET can be daunting, and you might need additional support.
That's where Mentoria comes in. Mentoria is a comprehensive online learning platform that offers personalised NEET preparation courses tailored to your specific needs. With experienced tutors, interactive study material, and mock tests, Mentoria can help you prepare for the NEET exam with confidence.
So, if you're feeling overwhelmed or unsure about your NEET preparation, consider checking out Mentoria's NEET preparation courses. With their help, you can master the concepts, hone your skills, and ace the NEET exam.