Work From Anywhere: Discover The Top 10 Non-Technical WFH Jobs And How To Land One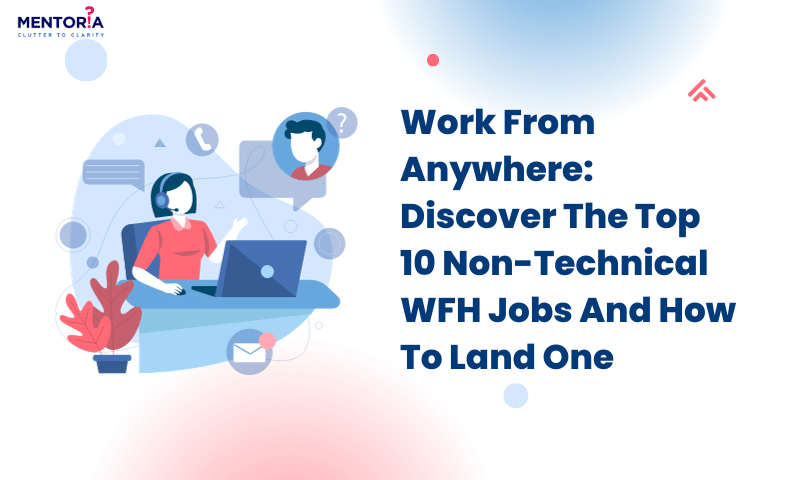 ---
---
Are you tired of the daily commute and office politics? Well, you're in luck because the rise of technology has opened up a plethora of non-technical work-from-home (WFH) opportunities. In this blog, we will explore the top 10 non-technical WFH jobs that allow you to work flexibly from the comfort of your own space. Whether you're a digital nomad, a stay-at-home parent, or simply seeking a better work-life balance, these jobs offer a chance to pursue your passions and earn a living without the need for advanced technical skills. So, let's dive in and discover your ticket to freedom and flexibility!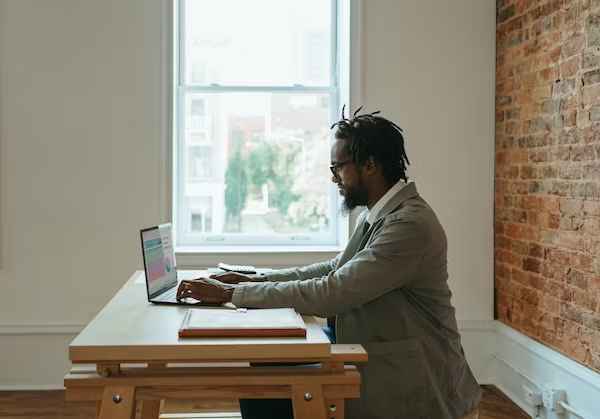 Scenario In India
The demand for non-technical work-from-home (WFH) jobs in India has seen a significant surge, particularly due to advancements in technology and the shift in work culture accelerated by the COVID-19 pandemic. Various roles fall under the umbrella of non-technical WFH jobs, such as content writing, digital marketing, virtual assistance, telecalling, online tutoring, and more.
Demand and Growth:
The demand is substantial and growing steadily. Many companies are recognizing the benefits of remote work, such as access to a broader talent pool, reduced operational costs, and enhanced productivity. As digital platforms expand, the need for skilled individuals in content creation, social media management, customer support, and e-commerce is rising. The growth trajectory appears promising, with numerous startups and established companies adopting remote work options.
Market Saturation:
While the demand is high, certain sectors may experience saturation, particularly those with lower entry barriers and intense competition. However, specialised roles and niches often have more room for growth and lesser saturation.
Challenges:
Skill Upgradation: Adapting to new technologies and trends is crucial to stay relevant in the market.
Isolation and Productivity: Working remotely may lead to feelings of isolation and can impact productivity if not managed effectively.
Work-Life Balance: Blurring boundaries between work and personal life is a common challenge in remote setups.
Cybersecurity Risks: Handling sensitive data from home poses security threats that individuals and companies must address.
Communication and Collaboration: Maintaining effective communication and collaboration can be challenging in a remote work environment.
Job Stability and Freelancing Uncertainties: Freelancers might face uncertainties regarding a stable income and job security.
Access to Resources: Availability and accessibility of resources can vary based on location, affecting one's ability to compete.
Virtual Assistant: Be The Ultimate Organisational Guru
Are you a master of multitasking? As a virtual assistant, you'll utilise your organisational skills to support individuals or businesses with various administrative tasks. From managing emails and scheduling appointments to social media management and customer service, you'll be the go-to person behind the scenes, keeping everything running smoothly. With excellent communication skills and attention to detail, you'll become a virtual superhero, handling tasks remotely and helping your clients stay organised and productive.
Freelance Writer: Craft Words That Captivate
If you have a way with words, freelance writing might be the perfect non-technical WFH job for you. From blog posts and articles to website copy and marketing materials, the demand for quality content is ever-growing. With a creative mindset and strong writing skills, you can turn your passion for words into a rewarding freelance career. Whether you're a wordsmith, a researcher, or a subject matter expert, there's a niche for every writer. So, grab your laptop, unleash your imagination, and start writing your way to success!
Online Tutor: Share Knowledge And Inspire Minds
As an online tutor, you can make a difference by sharing your expertise and helping others learn. Whether you're passionate about languages, mathematics, music, or any other subject, there are countless students seeking your guidance. With video conferencing platforms and online learning platforms, you can connect with students from around the world and create personalised learning experiences. Whether you choose to specialise in academic tutoring or skill development, you'll be empowering others to reach their full potential while enjoying the flexibility of remote work.
Social Media Manager: Be The Voice Behind The Screens
As a social media manager, you'll get paid to engage with followers, create compelling content, and build an online presence for individuals or brands. From crafting witty captions to analysing engagement metrics, you'll be the voice behind the screens, shaping online communities and driving brand awareness. With a finger on the pulse of social media trends and platforms, you'll harness the power of hashtags and emojis to captivate audiences and create a buzz. So, if you're social media-savvy and love the idea of getting paid to scroll through Instagram, this might be your dream WFH job.
Graphic Designer: Transform Ideas Into Visually Stunning Realities
Are you a visual storyteller? As a graphic designer, you'll have the power to transform ideas into visually stunning realities. From logos and brand identities to website layouts and marketing materials, your creativity will know no bounds. Armed with design software and a keen eye for aesthetics, you'll create captivating visuals that communicate messages and evoke emotions. Whether you're a master of colour palettes, typography, or illustrations, businesses and individuals are eagerly seeking your artistic expertise. So, unleash your inner Picasso and let your designs make a lasting impact from the comfort of your own creative space.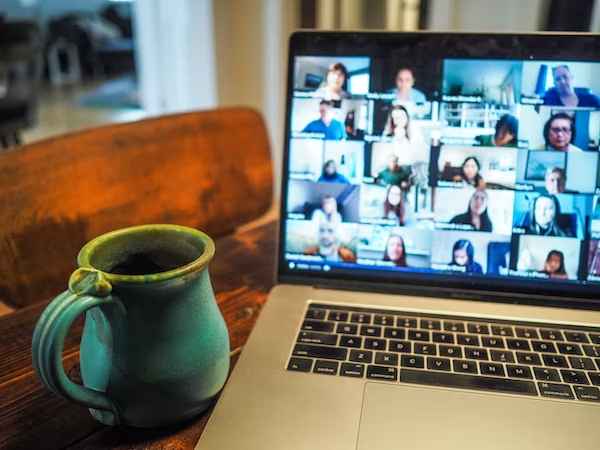 Online Reseller: Turn Trash Into Treasure
As an online reseller, you can turn your passion for thrift shopping and bargain hunting into a lucrative WFH business. From vintage clothing and collectibles to unique home decor and electronics, the online marketplace is your oyster. With a keen eye for valuable items and a knack for marketing, you can curate a selection of sought-after products and sell them to eager buyers. Whether you choose to focus on a specific niche or dabble in various categories, the thrill of finding hidden gems and turning them into profit awaits you.
E-Commerce Store Owner: Build Your Online Retail Empire
Are you an aspiring entrepreneur? With the rise of e-commerce platforms, becoming an online store owner has never been easier. From handmade crafts and fashion accessories to unique products and niche items, you can create your own virtual storefront and start selling to customers around the globe. With the right marketing strategies and a user-friendly website, you can build your online retail empire and turn your passion into a profitable business. So, if you have a product or idea that's ready to shine, it's time to open your virtual doors and embark on the exciting journey of e-commerce.
Digital Marketing Specialist: Master The Art Of Online Promotion
If you're a wizard of online promotions, as a digital marketing specialist, you'll dive into the dynamic world of online advertising, search engine optimization, social media marketing, and more. With a combination of analytical skills, creativity, and a strategic mindset, you'll help businesses reach their target audience and achieve their marketing goals. From crafting compelling ad campaigns to monitoring website analytics and optimising online presence, you'll be at the forefront of driving brand awareness and customer engagement. So, if you have a knack for digital trends and a passion for connecting brands with their audience, this is your chance to shine.
Remote Project Manager: Lead Teams From Afar
Are you a natural leader? As a remote project manager, you'll harness your organisational skills and collaborative spirit to lead teams and oversee projects from a distance. From coordinating tasks and deadlines to facilitating communication and ensuring project success, you'll be the glue that holds everything together. With the help of project management tools and video conferencing platforms, you'll create a virtual workspace where team members can collaborate effectively and deliver outstanding results. So, if you're ready to take charge, guide teams to victory, and enjoy the flexibility of remote work, this role might be your perfect fit.
Online Language Instructor: Teach The World From Your Living Room
Do you have a passion for languages? As an online language instructor, you can share your linguistic expertise and teach students from all corners of the globe. Whether you're fluent in English, Spanish, French, or any other language, there's a growing demand for online language learning. With virtual classrooms and interactive teaching tools, you'll connect with eager learners and help them master new languages. From pronunciation drills and vocabulary building to cultural insights, you'll be their guide on a linguistic journey. So, grab your headset, embrace different cultures, and embark on a rewarding teaching adventure from the comfort of your living room.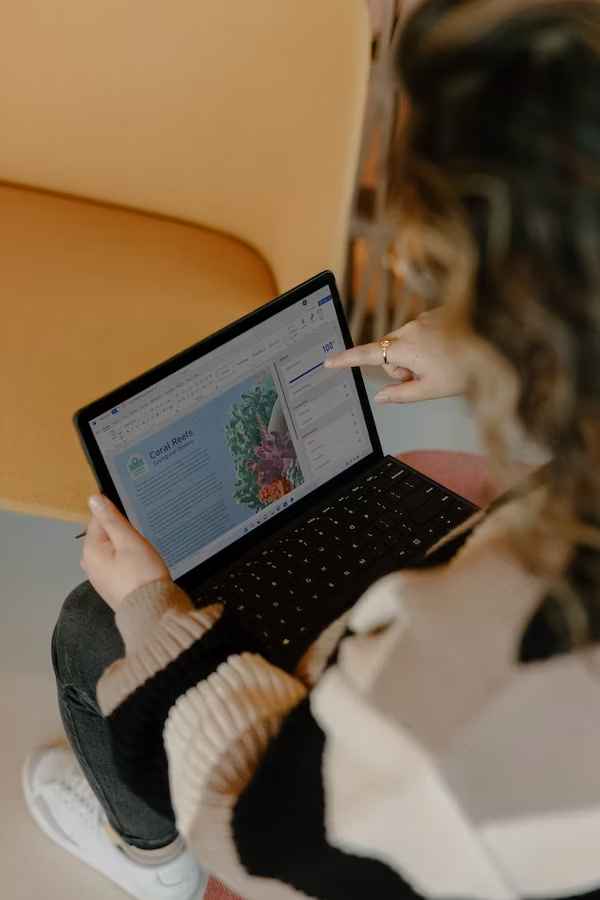 Land A WFH Job With Mentoria! 
You've just explored a world of possibilities in the realm of non-technical WFH jobs. Remember, remote work offers the freedom to pursue your passions, achieve work-life balance, and unlock a whole new level of flexibility. Whether you choose to become a virtual assistant, freelance writer, online tutor, social media manager, graphic designer, or online reseller, the key is to leverage your skills and embrace the digital landscape. So, grab your laptop, sprinkle some creativity, and embark on your journey to a fulfilling and flexible career from the comfort of your own space. Happy working!
We're here to provide you with all the help! Kick-start your journey with Mentoria and discover the right fit for you. Feel free to call us to speak to our career mentors and choose the right guidance plan that suits your needs.
Mentoria's career guidance programme enables you to choose your perfect fit from 3 streams, 850+ courses, and 12,000+ careers, and discover what will bring out the best in you.