10 Must-Follow Educational Blogs For Students: Expand Your Knowledge Beyond The Classroom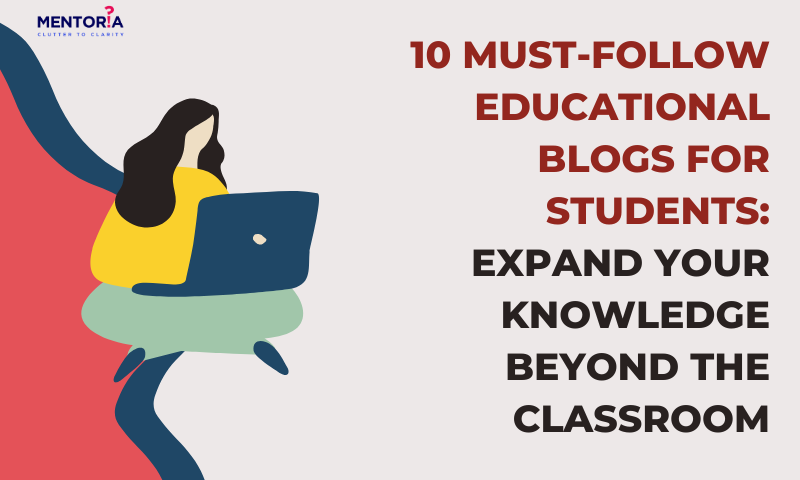 ---
---
Are you tired of the same old textbooks and lectures? Do you want to learn in a more engaging and interactive way? Look no further! In this blog, we bring you the top 6 educational blog sites that every student should follow. From science to literature, these blogs are packed with fun and interesting content that will make learning a breeze. 
Imagine learning about complex topics like astrophysics and psychology through pop culture references and witty humour! With these educational blogs, you'll not only gain knowledge but also have a good laugh. So, let's dive in and explore the best educational blogs out there!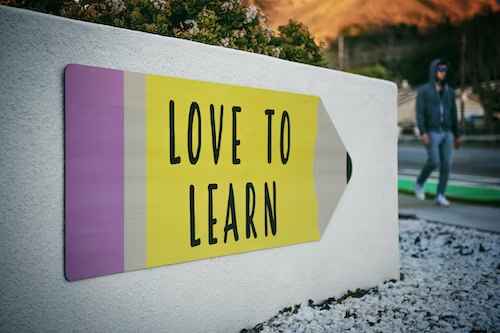 In this blog, Cal Newport shares valuable insights into mastering the art of studying and optimising productivity. He offers practical tips on effective time management, efficient study techniques, and strategies for maintaining focus and motivation. Whether you're a high school student or a university scholar, "Study Hacks" provides actionable advice to help you achieve academic excellence and unlock your full potential.
Dive into the world of cognitive psychology with "The Learning Scientists" blog. This team of experts breaks down the science of learning and provides evidence-based strategies to enhance memory, comprehension, and retention. Through their engaging and informative articles, they explore techniques like spaced repetition, retrieval practice, and interleaving, helping students harness the power of cognitive science to improve their study habits and achieve better academic results.
Step into a realm of captivating educational content with the "TED-Ed Blog." Known for its thought-provoking talks, this blog offers a wide range of articles that delve deeper into the ideas presented in TED-Ed videos. Explore fascinating topics across various disciplines, from science and technology to arts and humanities. Engage with educational insights, inspiring stories, and creative ideas that will expand your knowledge and ignite your curiosity.
Stay informed about the latest happenings in the world of higher education with "Inside Higher Ed." This blog covers a broad spectrum of topics, including campus life, academic policies, teaching methodologies, and career development. Gain valuable insights into current trends, challenges, and innovations within the higher education landscape. Whether you're a student, faculty member, or administrator, "Inside Higher Ed" provides a comprehensive perspective on the dynamic world of academia.
Dive into the world of personalised learning with the "Khan Academy Blog." As a leading educational platform, Khan Academy offers a wealth of resources to support students of all ages. Their blog provides insights into the latest developments in online education, innovative teaching methods, and personalised learning tools. Explore articles that highlight success stories, share tips for effective learning, and provide guidance on leveraging the Khan Academy platform to enhance your educational journey.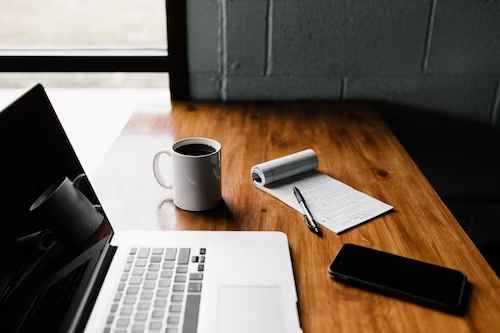 "Edutopia" is a blog that focuses on empowering educators and transforming learning environments. Explore articles that highlight innovative teaching strategies, project-based learning, social-emotional development, and the integration of technology in the classroom. The blog showcases inspiring stories of educators who are making a difference, along with practical tips and resources to help create engaging and inclusive learning experiences.
Whether you're a college student or preparing for higher education, "The College Info Geek" blog is your go-to resource for success. Thomas Frank shares his expertise on topics such as effective studying, time management, student life, and career planning. With a fun and relatable approach, he provides actionable advice and practical tips to help you excel academically, make the most of your college experience, and prepare for a successful future.
"MindShift" explores the intersection of education, psychology, and technology. Delve into articles that explore innovative teaching methods, brain science, social-emotional learning, and cultivating a growth mindset. The blog encourages educators and students to think outside the box and embrace new approaches to teaching and learning. With insights from experts and real-world examples, "MindShift" inspires readers to reimagine education and foster a love for lifelong learning.
"TeachThought" is a thought-provoking blog that delves into educational trends, instructional strategies, curriculum design, and critical thinking. Terry Heick, an experienced educator, offers deep insights into transforming classrooms into dynamic learning environments. With a focus on fostering creativity, problem-solving, and student-centred learning, "TeachThought" empowers educators to make a meaningful impact on students' lives.
Stay up to date with the latest developments in the field of education through the "ScienceDaily: Education News" blog. This platform compiles and shares research breakthroughs, studies, and news articles related to education. Discover the latest advancements in learning theories, educational psychology, teaching methodologies, and educational policy. Stay informed and gain valuable insights into the ever-evolving landscape of education.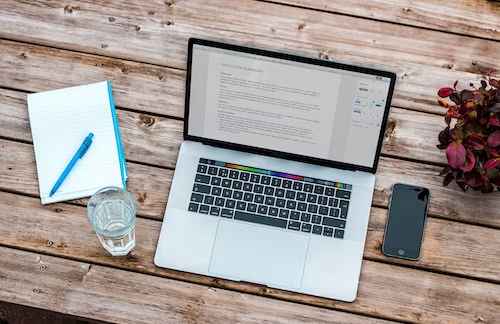 Learning With Mentoria! 
You're now equipped with the knowledge of some of the top educational blog sites that students must follow to enhance their learning experience. From acquiring new skills to staying up-to-date with the latest trends in education, these blogs have got you covered. Remember, knowledge is power and it's always worth investing your time in gaining it. So, what are you waiting for? Start following these blogs today and take the first step towards a brighter future. Keep learning and stay curious!
We're here to provide you with all the help! Kick-start your journey with Mentoria and discover the right fit for you. Feel free to call us to speak to our career mentors and choose the right guidance plan that suits your needs.
Mentoria's career guidance programme enables you to choose your perfect fit from 3 streams, 850+ courses, and 12,000+ careers, and discover what will bring out the best in you.