7 Reasons Why Students Need To Be On LinkedIn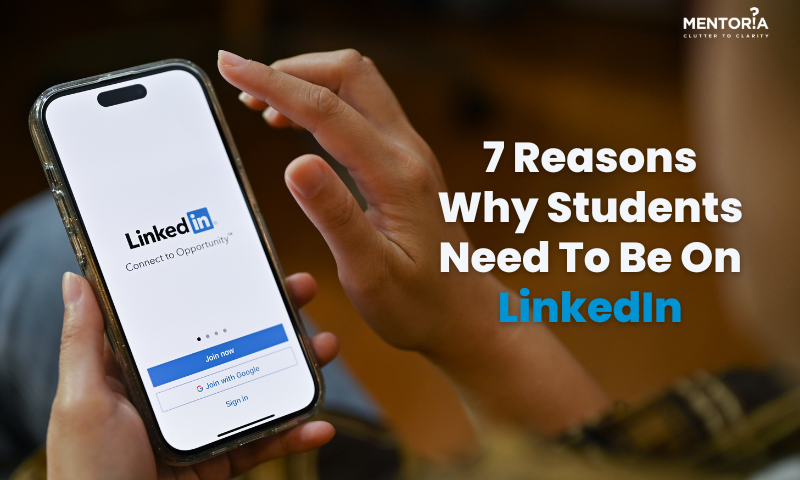 ---
---
Are you a student looking to make the most out of your academic and professional journey? If so, you may want to consider joining the millions of students and professionals worldwide on LinkedIn. As a student, you may have heard of LinkedIn, but you may not be sure why it's important for you to be on this social networking site. 
LinkedIn is more than just a platform to connect with professionals or to search for job opportunities. It is a powerful tool that can help you to build your personal brand, showcase your skills and accomplishments, and connect with like-minded individuals in your field of interest.
In this blog post, we will explore some of the top reasons why students need to be on LinkedIn. From networking to career development, we'll cover it all. So whether you're a recent graduate or still in school, read on to discover how LinkedIn can help you to achieve your academic and professional goals.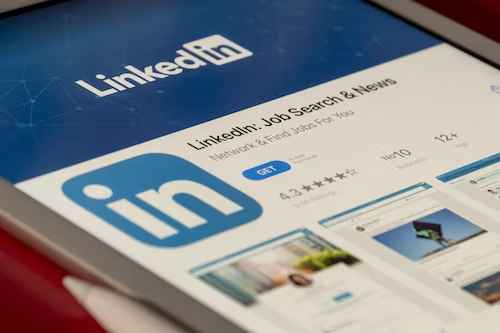 Seek Career Opportunities
LinkedIn has a job search feature that allows you to search for job and internship opportunities. You can also set up job alerts to receive notifications about new opportunities. Don't miss out on your dream job!
The platform is widely used by many organisations to find and hire candidates. By creating a profile, students can showcase their skills, experience, and accomplishments and connect with professionals in their field of interest. 
This can open up new doors to internships, part-time jobs, and even full-time employment after graduation. LinkedIn's job search tools are powerful and user-friendly, allowing students to search for jobs by location, industry, and job title, and set up alerts for new job postings that match their interests. By leveraging LinkedIn, students can increase their chances of finding the perfect job and take control of their career.
Contribute to Professional Networking
Whether you're a freshman or a senior, LinkedIn is a great way to build your network. Connect with classmates, professors, and alumni to create a strong foundation for your career. You never know who might be able to help you in the future!
By creating a profile and connecting with professionals in their field of interest, students can build meaningful relationships that can help them throughout their career. They can also join industry-specific groups, attend events and webinars, and engage in discussions on relevant topics. 
These activities provide opportunities for students to connect with like-minded individuals, expand their knowledge, and stay up-to-date with industry news and trends. Building a robust professional network on LinkedIn can open up new doors for career opportunities, provide valuable mentorship, and even lead to long-term partnerships and collaborations.
Gain Industry Insights
Stay informed about the latest industry trends, news, and best practices by following companies and industry leaders on LinkedIn. This will help you stay up-to-date and give you an edge in your job search.
By following industry leaders, influencers, and companies in your field, you can stay up-to-date with the latest news and trends. You can learn about emerging technologies, industry best practices, and the challenges that companies are facing. 
Additionally, you can join groups related to your industry, where you can connect with other professionals and participate in discussions. These groups provide a forum for sharing ideas, asking questions, and learning from others. By staying informed about your industry, you can develop a deeper understanding of the skills and knowledge that are in demand, which can help you to position yourself for success in your career.
Improve Personal Branding
Use LinkedIn to establish yourself as a thought leader in your field. Share articles, blog posts, and insights that demonstrate your expertise and passion for your chosen field. This will help you develop your personal brand and stand out to potential employers.
By creating a profile, students can showcase their skills, experience, and accomplishments, and establish themselves as thought leaders in their field. This can help them to stand out from other candidates when applying for jobs, as potential employers can see their unique value proposition.
 Additionally, students can use LinkedIn to share content, such as articles or presentations, that demonstrate their expertise and establish their credibility. This can help to build their online reputation and make them more visible to potential employers and professional contacts. Overall, LinkedIn provides a platform for students to create and promote their personal brand in a professional setting.
Encourage Professional Development
Connect with mentors in your field who can provide guidance, advice, and support. Mentors can also provide valuable connections and introductions to potential employers. They've been there, done that, and can help you navigate your career journey.
LinkedIn Learning provides an extensive library of courses and tutorials on a wide range of topics, from software development to business management. Students can take advantage of these resources to enhance their skills and knowledge, making them more attractive candidates to potential employers. 
In addition, LinkedIn also offers industry insights by following industry leaders and influencers on the platform, which can help students to stay up-to-date with the latest news and trends in their field. Overall, LinkedIn provides students with a powerful platform to develop professionally and stay ahead of the curve in their chosen career paths.
Equip Yourself With Job Search Tools
Before you apply for a job, do your research! Use LinkedIn to learn more about a company's culture, mission, and job openings. This information can help you tailor your application and show that you're a good fit for the company.
LinkedIn provides a range of job search tools that can help students to find their dream job. These tools include customised job recommendations, job alerts, and the ability to filter job search results by industry, location, and experience level. The platform also allows students to see how many people have applied for a job, which can help them gauge their competition
Moreover, LinkedIn provides resources such as salary information and career advice to help students make informed decisions about their job search. Overall, these job search tools make it easier for students to find and apply for job opportunities that align with their career goals and aspirations.
Create An Online Presence
Don't be shy about highlighting your skills and experience on LinkedIn! Use your profile to showcase your accomplishments, projects, and interests. This will help potential employers get a better sense of who you are and what you're capable of.
Creating an online presence is an essential part of building a successful career, and LinkedIn provides a professional platform for students to showcase their skills, experience, and accomplishments. By creating a LinkedIn profile, students can establish themselves as thought leaders in their field and build credibility and trust with potential employers and professional contacts. 
They can also use LinkedIn to stay up-to-date with the latest industry news and trends, network with industry experts, and gain valuable insights into potential career paths. Having a strong online presence is crucial in today's digital world, and LinkedIn provides the tools and resources to help students build their personal brand and establish a professional online presence.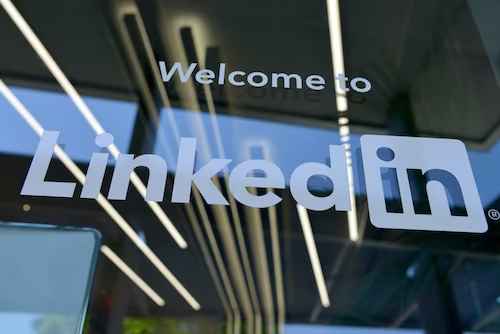 Create Your LinkedIn Profile With Mentoria!
Thus, students need to be on LinkedIn to take advantage of the many opportunities the platform provides for career development, networking, professional growth, and personal branding. With its extensive user base and powerful tools, LinkedIn has become an essential resource for anyone looking to advance their career or expand their network.
Want to build a LinkedIn profile? Get help from Mentoria! Attend our master workshops! Feel free to call us to speak to our mentors and choose the right guidance plan that suits your needs.
Mentoria's guidance programme enables you to choose your perfect fit from 3 streams, 850+ courses, and discover what will bring out the best in you. Sign up today and take the Mentoria assessment to get started!