Education for Street Children by Asha Kiran Charitable Trust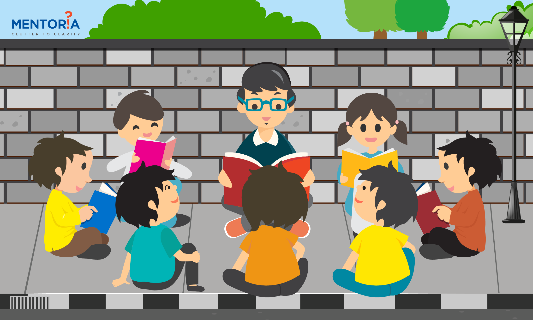 ---
---
Determination for Dreams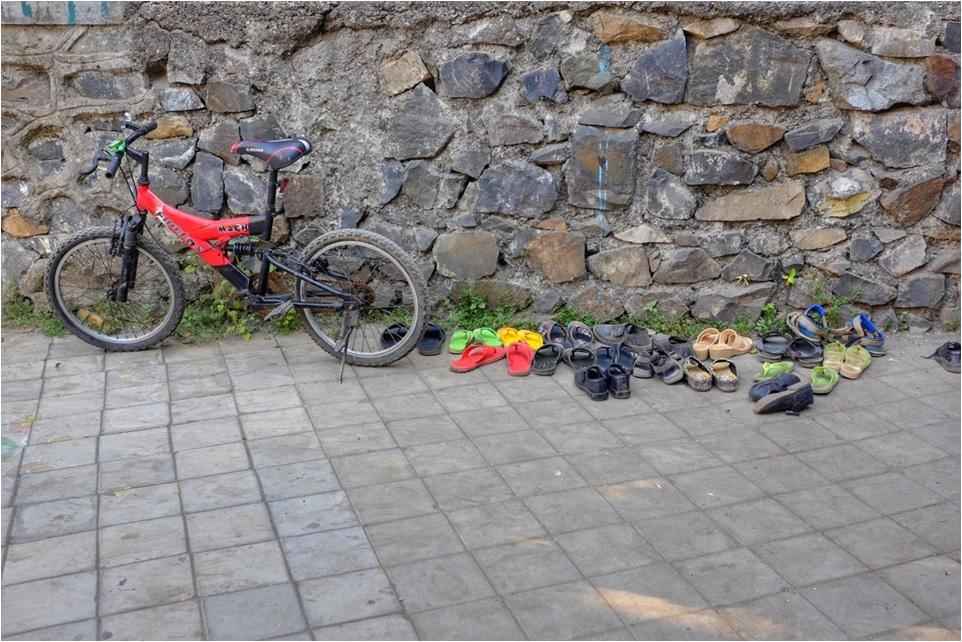 (Picture by Vidyanath Vaddi)
Mumbai is the City of Dreams, they say. If you work hard enough, anything is possible here. Haven't we all read and heard of autorickshaw drivers' children cracking some of the toughest exams? There are several such inspirational stories wherein children have refused to take no for an answer.
Today, I experienced the never-say-die spirit of a bunch of such driven kids firsthand; kids who despite their hardships, aspire to become doctors, collectors or nurses and study on pavements to chase their dreams. No amount of noise, dust and grime distract them from their books.
Wondering what career you should choose? Take Mentoria's holistic career assessment test to find the perfect fit for you based on your unique interests, skills and abilities. 
As I walked towards them, I was met with warm smiles and curious eyes. I began asking the kids about their unique schooling arrangement as we waited for their teacher to arrive. Young Somya Rameshkondar, who had assumed the role of class monitor, proudly bossed the kids around and asked them to behave. She then turned around and politely asked me to wait for a minute as she spotted her teacher across the road.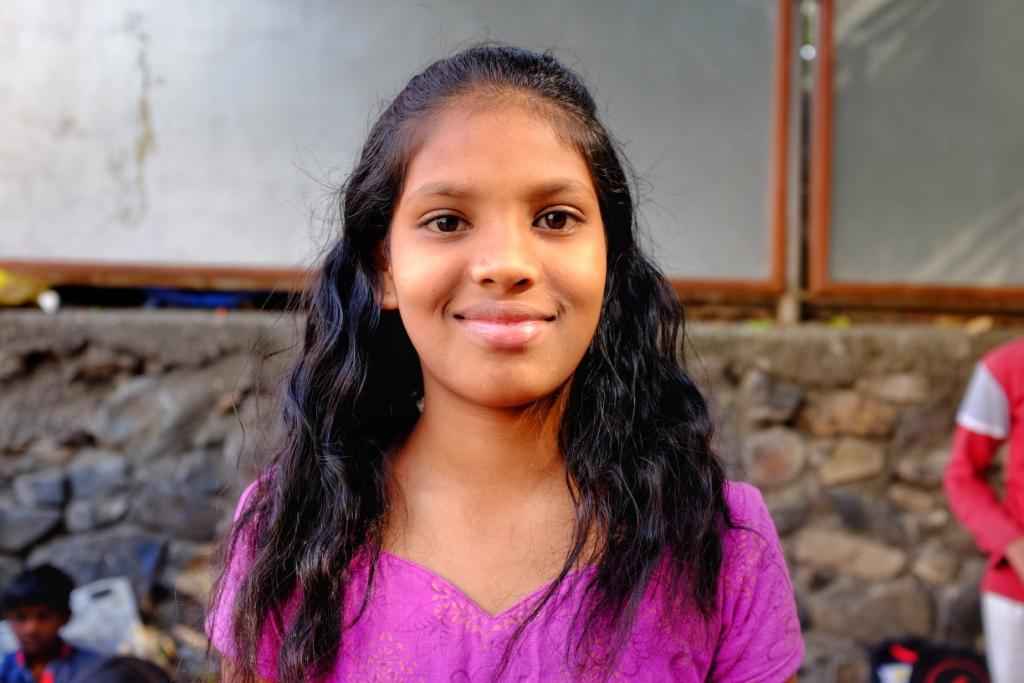 Asha Kiran Educational Trust – Education Can Change the Future
In my quest to know more about the children, I proceeded to speak with Sadhana Bansode, the teacher as she settled in for the day. She described how this arrangement functioned as a street school or tuition class for children from underprivileged backgrounds. "Most of the children are either construction workers' or daily wage labourers' kids. Sometimes, as the children grow older, their parents do not let them continue here. In such cases, we try to educate the parents about how their children's future could be very different from their own if they studied diligently." says Bansode, who works with the Asha Kiran Charitable Trust, an NGO based in Andheri.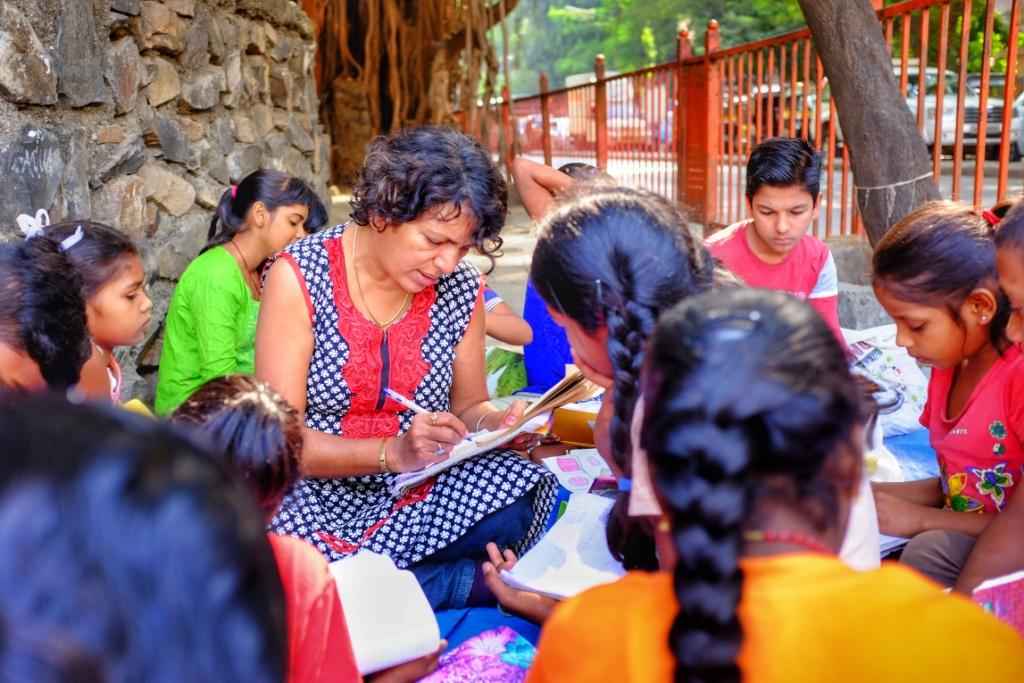 Sadhana Bansode has been working with the Trust for the past 15 years and has rarely ever missed a day of teaching the children. Despite the constant din of the traffic, the heat and the dust, she says, "I love teaching the kids, and I am really happy to have taken up this offer. There are times when I am even caught unawares by certain concepts while teaching, and then I ask the children who help me out! So, it's as much of a learning experience for me as it is for them".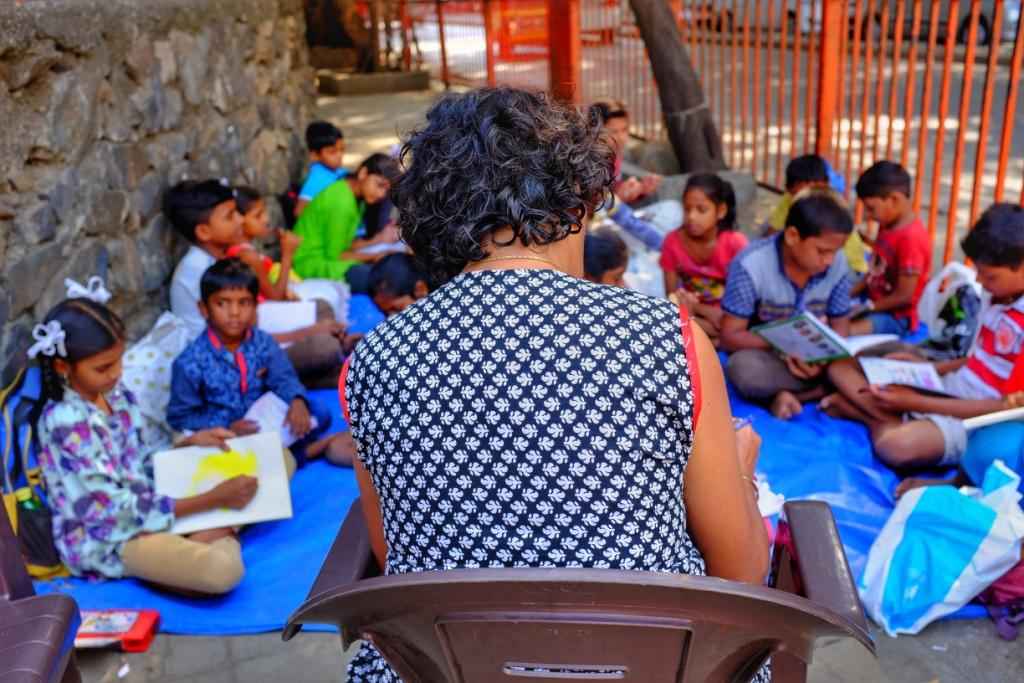 Bansode teaches the kids Maths, English, Hindi and Marathi; she also helps them with their spelling. She writes new words for students in their books, and after they have learnt the spelling, she quizzes them on it. "When they have their annual exams in school, I set a question paper based on what is likely to appear in their examination. After they complete the paper, I correct it to understand what they know and what their weak points are. After the children appear for their school finals they come back and thank me for setting the paper and teaching them nicely, as most of them do well in their school exams," she says.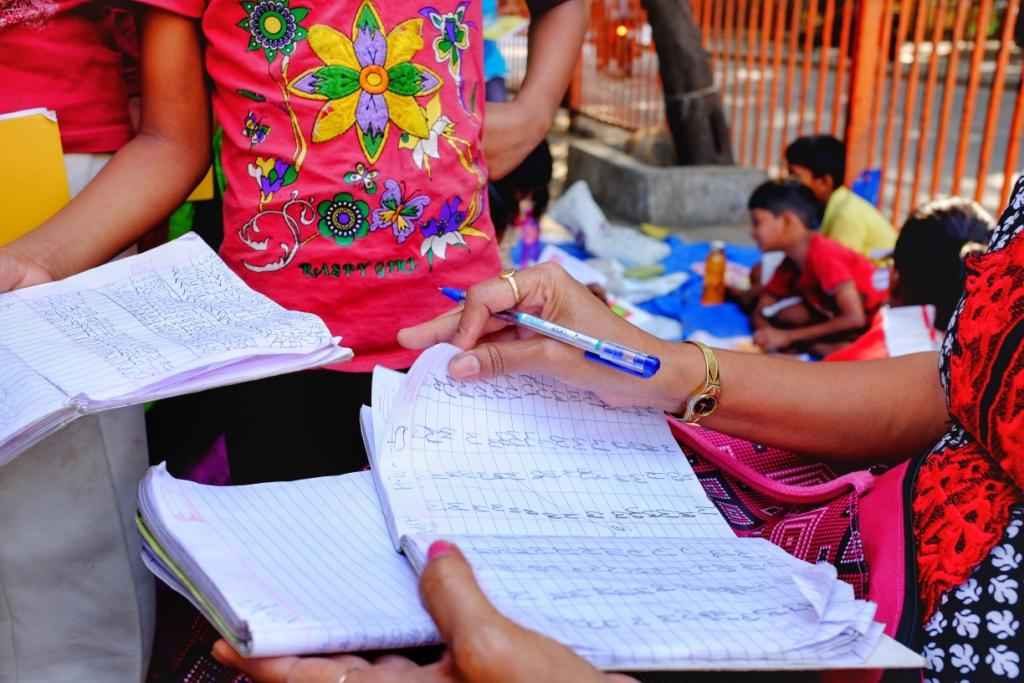 A Story of Success
Most of us associate good passing percentages with well-established schools, which offer a multitude of facilities. We wouldn't expect much from a street school like this one. Surprisingly, the drop-out rates here are minimal and passing percentages high. "Some children have done so well that today, they work as accomplished nurses in big hospitals and even teachers. Sometimes these old students come to meet us, and it gives us immense satisfaction and joy to see them succeed in life", says Bansode proudly.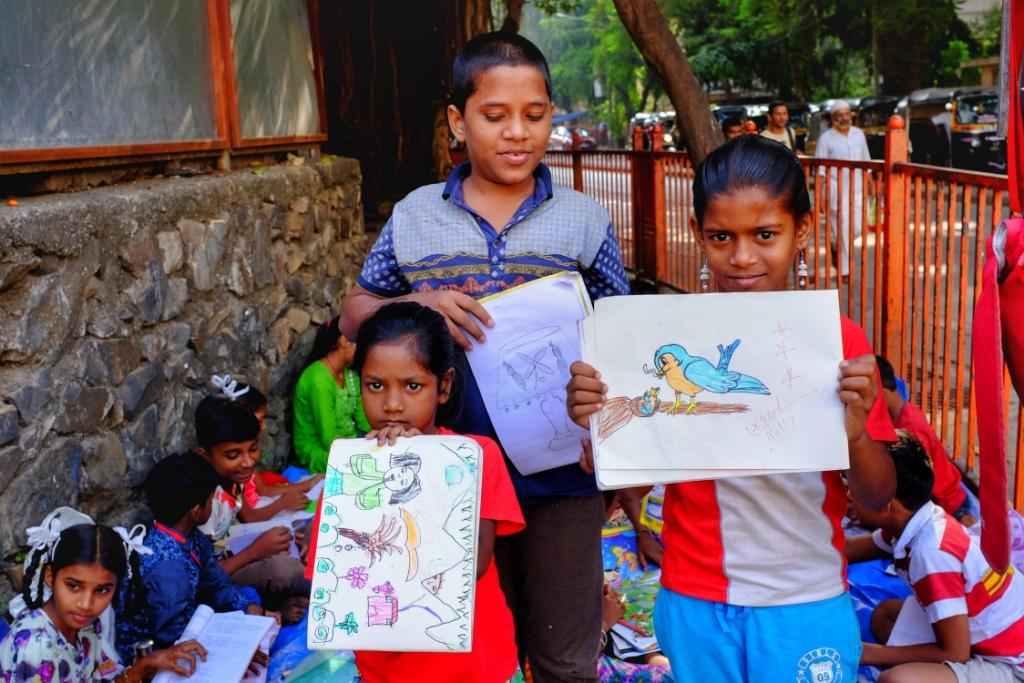 Facilities Which Get the Job Done
Asha Kiran Charitable Trust operates eight such educational centres at various locations in Andheri, where more than 800 street children are given free education on a daily basis. To encourage children to attend Municipal Schools as well, Asha Kiran also operates a bus that provides transportation between the centre and the Municipal Schools.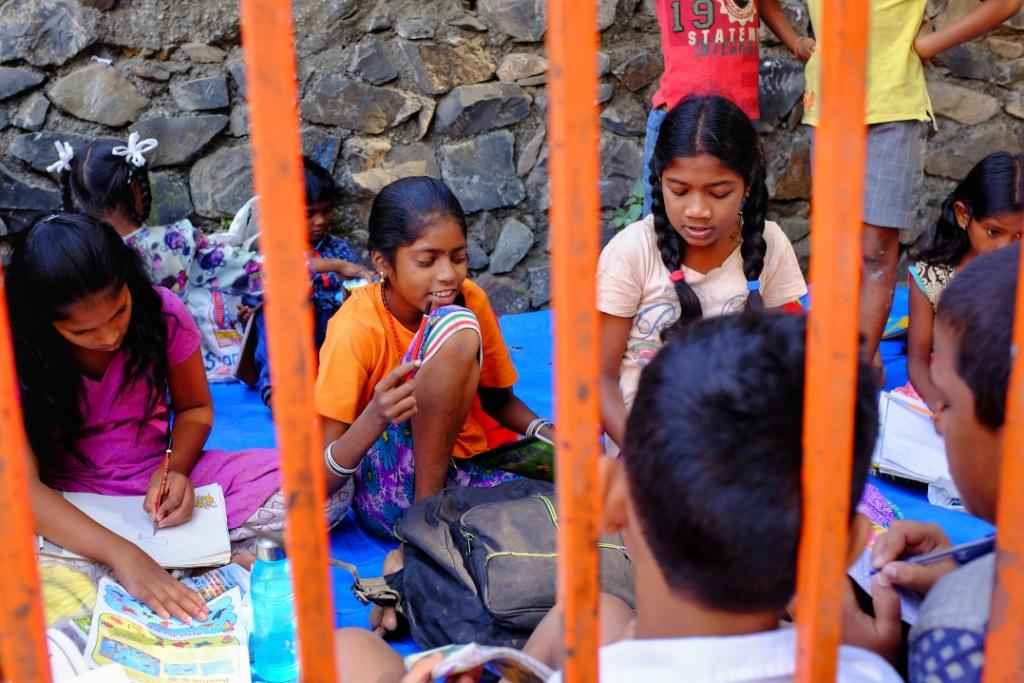 The Trust has a team of over 40 volunteer teachers in addition to 30 employed teachers. They also provide free stationery, books, bags, clothes, pencils, bananas and biscuits to all the students as further incentives.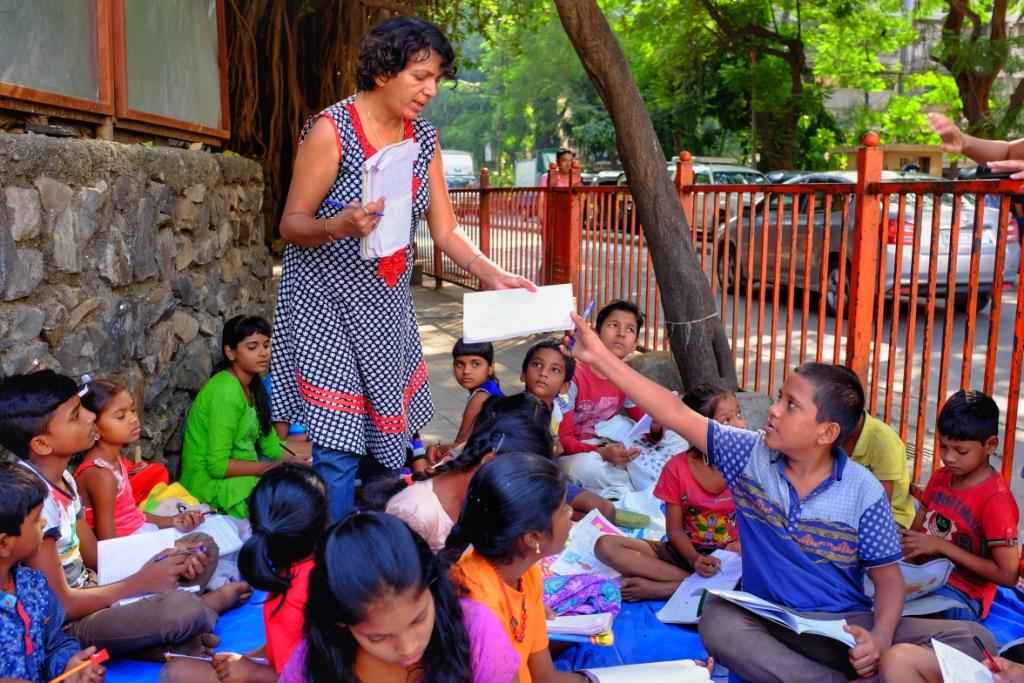 Hard Work Pays Off
Bansode says, "There is this boy in the class, Vishwa. He aspires to become a collector. He is a brilliant child. He hasn't scored anything less than a 1st Class so far. Our good wishes and prayers are always with him. I do hope his dreams come true."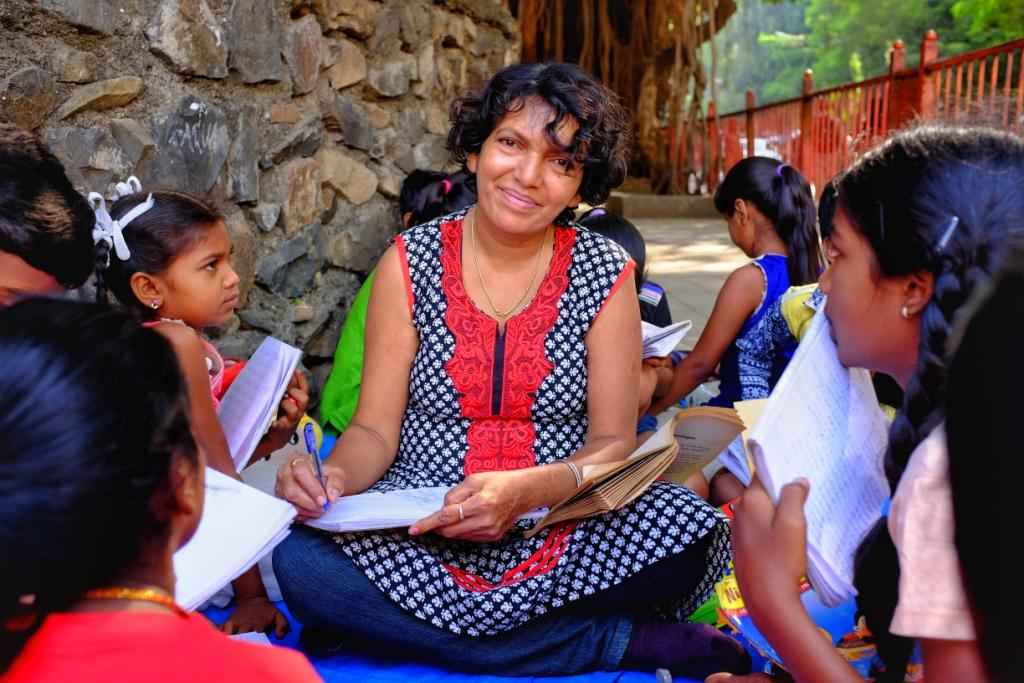 'Be the change that you wish to see in the world' – Asha Kiran Charitable Trust has lived by this motto while helping empower underprivileged children and is making a real difference, one street school at a time.
All pictures by Vidyanath Vaddi
With Mentoria, you can begin your career discovery journey too. Our 4-step career guidance solution, helps us find the right career fit for you from 3 streams, 850+ courses & 12,000+ careers. Discover more here: