Knowledge and Skills Go Hand in Hand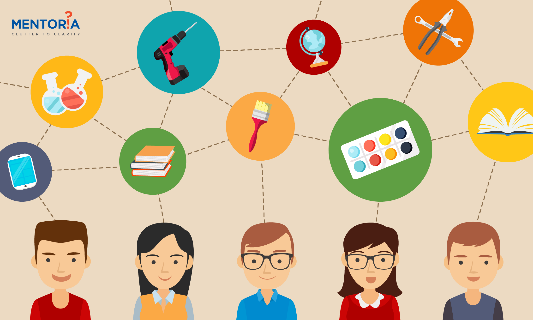 ---
---
Learning Culture- A brief introduction to knowledge and Skills
We can all agree that children are the building blocks of our future. What they learn today, whether through our educational system or at home, will contribute to our tomorrow. That's why choosing the right school is one of the most crucial decisions a parent has to make.
When a parent chooses a school or even a particular teaching methodology, it's to get their child future-ready and help them become well-adjusted individuals. Hence, parents look at various aspects while choosing a school – pedagogy, curriculum, faculty and other factors contributing to the overall growth of the child.
These views lead to an eternal debate in the academic circle on the method of education that should be imparted at the school and college level – should education be imparted through knowledge or skill?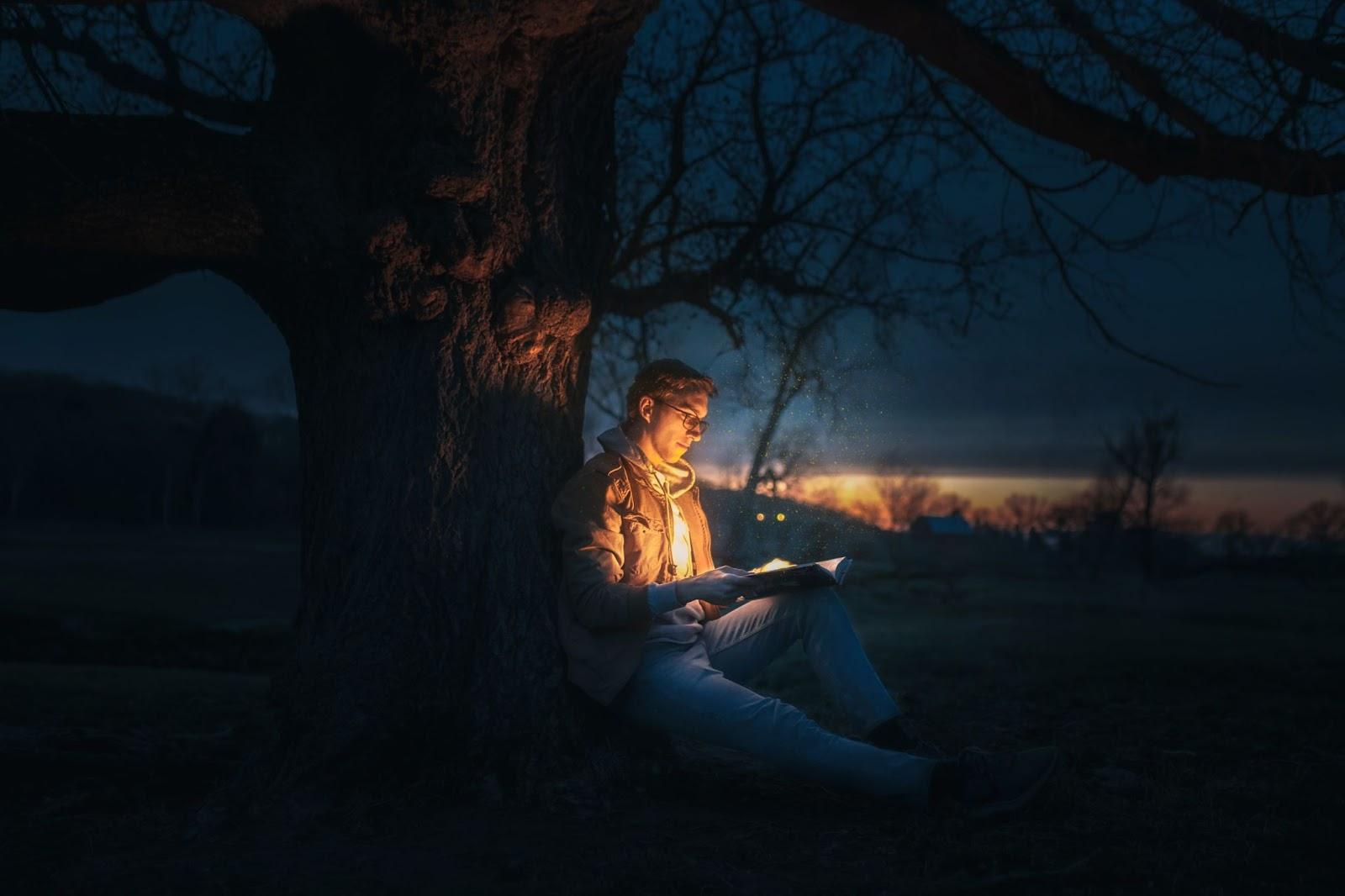 Most educational programmes offer four major components to enhance the learning curve of an individual – knowledge, skills, application and attitude. Attitude building occurs through various discourses in the classroom and practical training experiences.
Knowledge-Based Learning – What is Knowledge-Based Learning?
Knowledge-based learning is learning that focuses on both the student's existing knowledge and the understanding that they will gain by doing various activities. When learning is based on information that students already have and knowledge that they will acquire, the learning is more relevant to real life.
Pros
Personal, social, and emotional growth
Language, communication, and literacy improvement
Numeracy, logic, and problem-solving
Physical development and development 
Cons
Potentially poor test performance
Students' lack of preparation
The unpreparedness of the teachers
Time-consuming evaluation
Discover the right academic path with the Mentoria career assessment test – India's most reliable & comprehensive psychometric assessment, based on your interest, personality, and ability.
According to Professor Neela Dabir, Dean of Vocational Training at TISS (Tata Institute of Social Sciences), "knowledge-based education has a larger component of theory and smaller or no component of skill training, and may not have any direct link for application of knowledge gained through the course. On the other hand, in skill-based education, the courses have a combination of theory and practical or hands-on training with more emphasis/weight-age on the skill component."
At a school level, the primary method of imparting education is through knowledge. "Schools in India are either affiliated to the Central or State Board, ICSE or IB, and each one varies in their approach. In higher education/professional courses, they also focus on knowledge rather than skills," comments Professor Nayana Mallapurkar, a consultant with TISS, when asked about the Indian educational system.
There are several ways to gain knowledge – it could be transferred from one person to another like in school/college, or gained on our own by observing others. Skills are developed through practice and combine the use of all our senses, whether physical or otherwise.
Skill-based Learning- What is Skill-Based Learning
Skill-based education focuses on guiding students in developing the most in-demand skills. Rather than teaching students facts and statistics, this approach focuses on preparing them for employment and skill development. Students are given time to discover and explore their strengths and interests, as well as to experiment with various techniques. This enables the students to chart their own path in life and select a specific talent to master in school.
Students are encouraged to think rationally about all aspects and to correctly analyse them. This piques their interest in studies and inspires them to learn more about specific areas. The main concept of this approach is to produce logical and creative thinkers who can fuel the nation's progress.
Pros
Encourages creativity
Enhances leadership, communication, vocational skills, critical thinking and decision making.
Improves teamwork
Cons
Increased Procrastination 
Not Suitable For Fast Based Needs Or Future Needs
Learning Into Account
Professor Dabir points out how "skill-based education gives the opportunity to understand the relevance of theory that has been learnt in class. Students also develop the right attitude for using skills they have learnt and been exposed to in the world of work," she says.
Traditionally, most courses offered in India have a heavy emphasis on knowledge building in a particular discipline, especially courses in higher education like B.A., B.Sc. or  B.Com. This trend has changed in the last few years, ever since a few vocational courses have been introduced as electives in degree courses. Many colleges have now begun including a skill-based component.
Professional courses have a significant component of skill-building, either in laboratories or a setting like hospitals, community-based work, internships in production units or companies. However, in most cases, there continues to be a disconnect or gap between the skills acquired and the ones expected by employers. The only way to address this gap is if there is a paradigm shift in skill-based courses.
Need expert guidance for your next career move?  Take the Mentoria assessment test & talk to our career counsellors to get personalized step-by-step guidance for your future career path.
Future of Learning
Professor Nayana adds, "In my view, we should have a combination of both the knowledge-based and skilled based education system.  The system should allow learners to choose between the two based on their learning styles. Like the German model – it should provide learners with the opportunity to shift between systems based on their capabilities as they progress through various levels."
For this idea to gain momentum, students should be exposed to vocational courses right from a high-school level till their graduation. A student should be able to opt for short-term preliminary courses as a part of our educational system. A student who may be interested in research/academia should be able to opt for knowledge-based education and a student who wishes to explore specific job markets can select courses in different vocations. This gives the students a better understanding of the possible career choices that lie ahead.
For instance, when an individual enters junior college (11th and 12th), besides taking up regular subjects, they can also opt for a slightly higher level of vocational courses. At a degree level, students can enrol themselves in a B.Voc. course. At each level, the skill-based component should be taught in collaboration with an industry or company where students receive hands-on training.
"The courses offered need to be flexible and respond to the current demand of the job market. It should include some basic theory components essential for that field, and electives that are necessary for the industry. A strong industry-academic partnership in course development, as well as skill training through on-job training, will go a long way in skill development and job readiness," says Professor Neela.
There is a fine balance between knowledge and skill-based education, so the answer lies in the middle ground. The best way to approach this is to teach students both aspects – knowledge and skills. This will help students face the daily challenges that life will throw at them.
Sign‌ ‌Up‌ ‌for‌ ‌Mentoria‌ ‌-‌ ‌India's‌ ‌Most‌ ‌Reliable‌ ‌Career‌ ‌Discovery‌ ‌Platform‌ ‌
Mentoria‌ ‌promises‌ ‌to‌ ‌handhold‌ ‌you‌ ‌during ‌your‌ ‌career‌ ‌discovery‌ ‌journey‌ ‌-‌ ‌from‌ ‌the‌ ‌time‌ ‌you‌ ‌sign‌ ‌up‌ ‌until‌ ‌you‌ ‌get‌ ‌into‌ ‌a‌ ‌career‌ ‌you‌ ‌love.‌ ‌