Learning And Living: Exploring Global Top Student Cities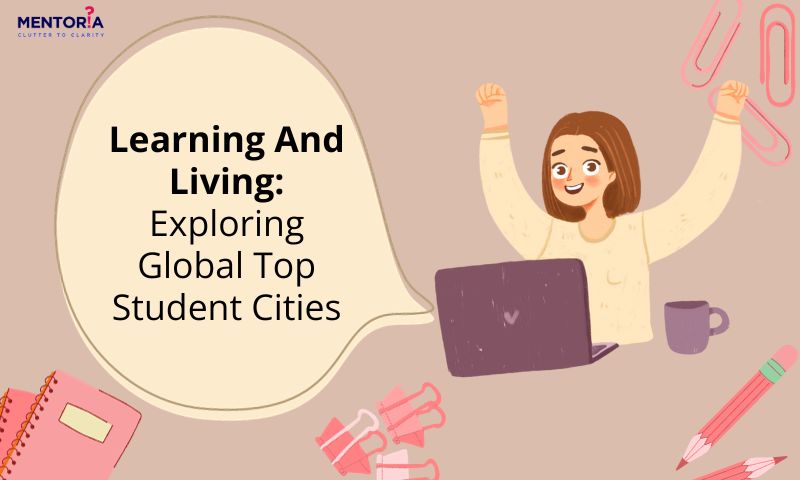 ---
---
When you think about the best cities for students, you might picture iconic campuses, cultural diversity, and endless opportunities. Well, you're absolutely right, but there's so much more to it. These cities are the places where you'll find the perfect balance between chasing your academic dreams and crafting unforgettable memories. It's a mix of early morning lectures, followed by late-night conversations at cosy cafes or adventurous strolls through historic streets. Each of these cities has its unique charm, offering not just top-tier educational institutions but also a vibrant atmosphere that fosters personal growth, creativity, and fun. Whether you're an international student seeking new horizons or a local looking to make the most of your academic journey, these student cities have something for everyone.
Cities Of Learning And Fun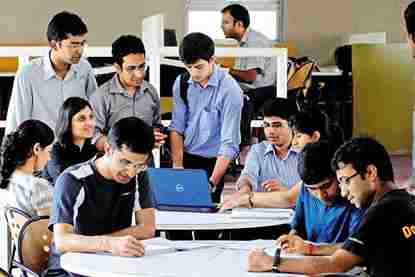 Montreal, Canada: The Bilingual Marvel
Let's start our journey in Montreal, Canada, which often flies under the radar compared to its Canadian counterparts. Nestled in the province of Quebec, Montreal is uniquely bilingual, offering you the chance to master both English and French. But that's just the beginning.
The Underground City:

Montreal's Underground City (

La Ville Souterraine

) is a network of tunnels connecting various buildings, making it a haven during the harsh Canadian winters. You can shop, dine, and even access some universities without braving the cold.

Cultural Cornucopia:

This city is a cultural melting pot with a festival happening almost every week. The Montreal International Jazz Festival and the Just for Laughs comedy festival are highlights that you won't want to miss.
Montreal is an ideal city for students due to its vibrant academic environment. It is home to prestigious universities like McGill and the University of Montreal, offering a diverse range of programs. Being bilingual, students have the opportunity to enhance their language skills in both English and French. The cost of education is relatively affordable compared to many other Western cities, making it a budget-friendly choice.
Leipzig, Germany: The Hidden Gem
Leipzig might not be the first German city that springs to mind when considering your study abroad options, but it's a hidden treasure for students in many ways.
Musical Heritage:

Leipzig was home to musical legends like Johann Sebastian Bach and Felix Mendelssohn. Immerse yourself in the city's classical music scene with affordable tickets to world-class performances.

Affordability:

Leipzig is significantly more budget-friendly compared to cities like Berlin or Munich, making it a haven for students who want to make the most of their Euros.
Leipzig is an excellent destination for students interested in history, culture, and the arts. The city is known for its academic excellence, with institutions like the University of Leipzig maintaining a strong academic tradition. As a student, you'll appreciate the low cost of living and the availability of affordable student housing. Leipzig is a city where you can fully immerse yourself in your studies without breaking the bank.
Taipei, Taiwan: The Tech Oasis
Now, let's jet off to Asia and explore Taipei, the capital city of Taiwan. It's often overshadowed by nearby giants like Tokyo and Seoul, but Taipei has a lot to offer, especially in the tech and innovation department.
Tech Hub:

Taipei is a thriving tech hub, home to companies like ASUS, Acer, and HTC. If you're into technology, you'll find endless opportunities to get hands-on experience.

Street Food Paradise:

Taipei's night markets are legendary. Sample local delicacies like stinky tofu, oyster omelettes, and bubble tea while exploring the city.
For tech-savvy students, Taipei is a dream city. It's home to some of the world's leading tech companies, providing students with opportunities for internships and hands-on experience. Taiwan's higher education system is renowned for its quality, and universities in Taipei, such as National Taiwan University, offer a wide array of programs in English. The cost of living is reasonable, and the city is known for its safety and welcoming atmosphere.
Budapest, Hungary: The Spa Capital
Budapest is a hidden gem in the heart of Europe, known for its stunning architecture, rich history, and, surprisingly, its thermal baths.
Thermal Baths:

Budapest is famous for its thermal baths, like the Széchenyi and Gellert Baths. You can soak your worries away in these hot springs, which are often open late, allowing for a relaxing study break.

History and Culture:

The city boasts a rich history and a vibrant arts scene. Explore Buda Castle, the

Hungarian State Opera House

, and take a walk along the picturesque Danube River.
Budapest offers a unique blend of history and relaxation, making it an excellent choice for students. The city is home to several renowned universities like Eötvös Loránd University, where you can pursue your academic interests. After a day of studying, you can unwind in the city's famous thermal baths, which are not only a cultural experience but also a source of rejuvenation. Budapest's affordability is another perk for students, with reasonable tuition fees and living costs.
Brisbane, Australia: The Subtropical Playground
While Sydney and Melbourne often steal the limelight, Brisbane is Australia's subtropical paradise that offers a unique Australian experience.
Beautiful Weather:

With an average of 283 sunny days per year, Brisbane is the perfect destination for lovers of the outdoors. Explore the city's scenic parks, beaches, and nearby rainforests.

Wildlife Encounters:

You're not too far from Australia's most iconic wildlife. Visit the Lone Pine Koala Sanctuary to cuddle with koalas and hand-feed kangaroos.
Brisbane caters to students who seek an outdoor-oriented academic experience. The city's universities, including the University of Queensland, offer world-class education in a subtropical climate. The welcoming and diverse community makes it easy for international students to adapt. With numerous parks, beaches, and rainforests nearby, Brisbane provides ample opportunities for relaxation and exploration, making it a well-rounded choice for students.
Tel Aviv, Israel: The Start-Up Hub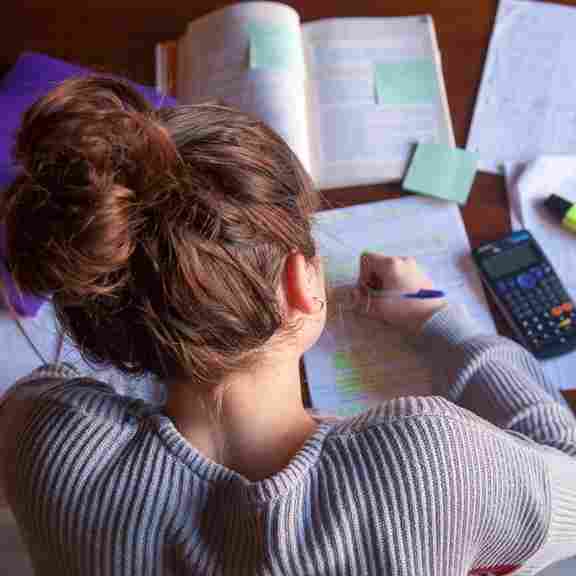 Tel Aviv may not be the first city that comes to mind when thinking about study abroad, but it's a dynamic city bursting with energy and innovation.
Start-Up Nation:

Tel Aviv has earned the nickname "Start-Up Nation" for its thriving tech industry. If you're an entrepreneur or tech enthusiast, this city is a goldmine of opportunities.

Beach Vibes:

With over 300 sunny days a year, Tel Aviv's beaches are a hub for relaxation and water sports. You can catch the sunset on the beach after a long day of classes.
Tel Aviv is a haven for students with an entrepreneurial spirit. The city's universities, such as Tel Aviv University, offer programs that focus on innovation and technology. You'll find a dynamic start-up ecosystem and numerous opportunities for networking and career advancement. Tel Aviv's beaches and vibrant nightlife offer a great work-life balance, ensuring that students have access to leisure and cultural experiences while pursuing their studies.
Edinburgh, Scotland: The Literary Abode
Now, we're off to the charming streets of Edinburgh, the capital of Scotland. Known for its rich literary history and stunning landscapes, it's a city that's often overlooked in favour of London or Dublin.
Literary Legends:

Edinburgh was home to literary greats like Sir Walter Scott and Robert Burns. The city's old bookshops and cafes have an enchanting, storybook quality that's perfect for studying or daydreaming.

Breathtaking Scenery:

The city is surrounded by picturesque landscapes, including Arthur's Seat, an extinct volcano that provides a challenging hike and breathtaking views.
Edinburgh is a city that resonates with students who appreciate the literary and academic ambiance. The University of Edinburgh, one of the world's top-ranked universities, attracts students from all over. The city's rich literary history, evident in its bookshops and cafes, provides an inspiring backdrop for study. Edinburgh's stunning landscapes and cultural festivals add depth to the student experience, making it a captivating choice.
Cape Town, South Africa: The Adventure Capital
Last but not least, let's take a leap to Cape Town, South Africa, a city that beautifully marries academics with adventure.
Stunning Scenery:

Table Mountain and the nearby beaches offer breathtaking natural beauty that can't be matched. You can hike, surf, or just soak in the views.

Wildlife Safaris:

Beyond the city limits, you can embark on wildlife safaris to see the Big Five in their natural habitat. South Africa offers a unique opportunity to connect with nature.
Cape Town offers a unique blend of academic excellence and outdoor adventures. The city hosts top universities, including the University of Cape Town, known for its research and academic programs. The natural beauty of Table Mountain and the surrounding beaches provides a breathtaking backdrop for studies. Students can explore wildlife safaris and engage with nature while pursuing their educational goals, making Cape Town an inspiring choice for adventurous scholars.
Mentoria: Your Personalised Path To Success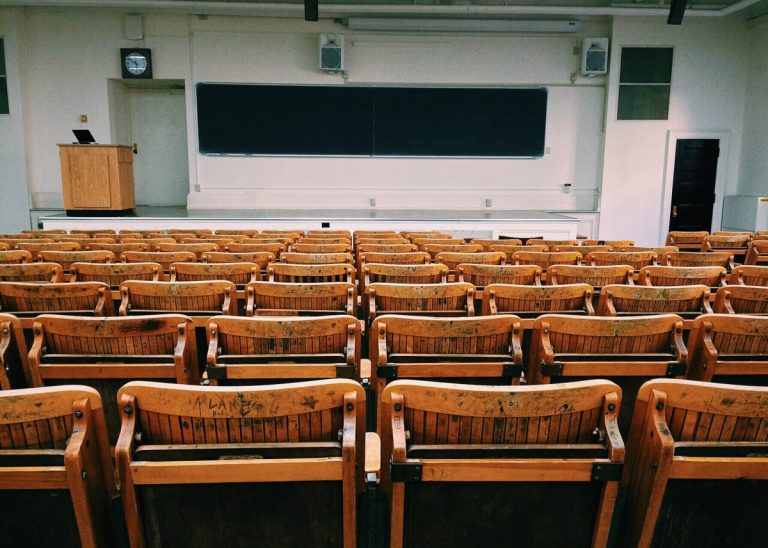 As we wrap up our journey through the best student cities worldwide, it's clear that these vibrant hubs offer far more than just an education. They provide the backdrop for life-changing adventures, global perspectives, and unforgettable memories. But your journey as a student doesn't end here; it's a stepping stone to your future. Mentoria, a trusted partner in your academic and professional pursuits, is here to help you transform your student experience into a successful career. Our dedicated team of mentors and resources can provide guidance, mentorship, and support, whether you're navigating your academic journey or planning your career path. Together, we can ensure your time in these incredible student cities becomes a launchpad to a world of opportunities.