Mentoria Career Counseling Review for Blue Ridge Public School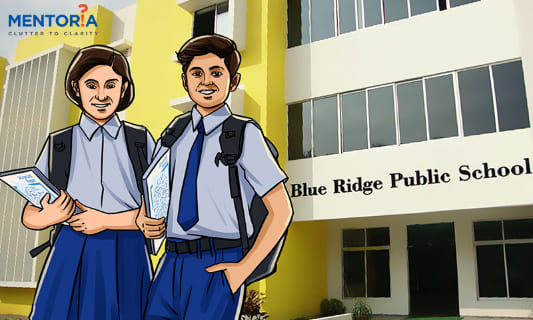 ---
---
Parents and students expect more from educational institutions today, because schools are not just about academics anymore. In order to stand out from the crowd and offer more holistic services, schools are actively introducing initiatives like soft-skill training, co-curricular activities, or even career counselling programmes to make sure their students are 'future-ready'. Schools are adding more quality to the students' educational experience. Mentoria has been partnering with such proactive schools for some time now and the journey has been quite fruitful, to say the least.
If young children are passionate about arts, medicine, media or writing, there is a good chance that they can make a career out of it. And, if they understand their interests early on, they can focus on getting a formal or vocational education in – or related to – those interests. This not only improves their chances of excelling at what they do, but also gives them something precious – job satisfaction. Many schools now insist on career counselling because studies have shown that about 85% students are not sure what career to choose.
Blue Ridge Public School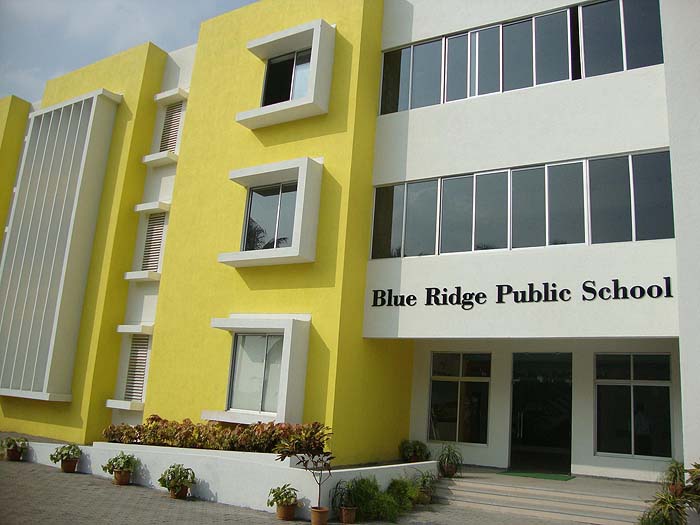 Blue Ridge Public School, Pune, is the first school to be run under the Blue Ridge Educational Institute. It seeks to provide the best place for a child to learn, grow, and evolve into a balanced and strong individual. The school intends to strive to become a second home for your child.
The Programme
In October '18, Mentoria partnered with BRPS to help students and their parents understand the importance of career guidance. Through this programme, over 50 parents invested in the Mentoria Solution and helped their children gain clarity about their career prospects.
Students began by taking Mentoria's psychometric assessment, which assessed their interests. This was followed by a 60-minute career counselling session with our expert career counsellors, who took them through their assessment report, helped them understand their strengths and development areas, and shortlisted the top three careers students were most likely to enjoy and excel at. Completing this session also helped students unlock the Knowledge Gateway, which gave them detailed information on their chosen careers as well as regular updates in their chosen industries. Students also got lifelong access to Mentoria's webinars, where experts from their chosen industry gave students a deep and realistic understanding of their future careers through online webinars.
Help students discover their unique strengths and abilities with the Mentoria Career Assessment test. With our 4- step career solutions students are sure to excel in their future pathway.
Here's What Students Had to Say
"At first, I was not sure which career I should pursue, but Mentoria helped me understand that there are more options than just science and maths, which really helped me choose the right career. I also learnt many things about the different options I had for my future."
– Harshana Yadav
"The psychometric test really helped me choose my career wisely and get clarity about my future. Mentoria helped me find out what career I should pursue and how I can go about doing that."
– Soumya
"My counsellor, Pradnya Ma'am, guided me very nicely, helped me understand my different interests, which colleges I could apply to, what careers I could pursue and so on."
– Avni
"The counsellor understood my concerns clearly and helped me understand my interests and strengths better. She also helped me figure out which career path I would be good at."
– Amay Parik
The Mentoria Solution has brought about clarity and enabled many students pursue their passions and become #CareerReady. We hope to partner with several schools in the coming years to institutionalise the Mentoria Solution as a part of the school's core offering and help many more students make informed and accurate career choices. If you would like to partner with us to help your students grow to be happy career-ready individuals, reach out to us to join the #CareerReady movement!
Kick-start your career discovery journey with Mentoria & be sure to find the right career fit for you. Our 4-step career guidance solution, helps us find the right career fit for you from 3 streams, 850+ courses & 12,000+ careers.