This MBA Degree Holder Runs A Tabela – Bhajanlal Dairy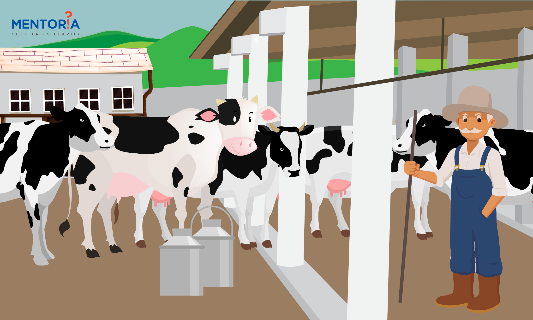 ---
---
"A brand is not just a logo, a website or your business cards; it is an experience." The professor who taught us advertising would often swear by this quote. Though I did not understand the significance of this, I recently met someone who is a standing example of what an entrepreneur is.
A week ago, I was returning from a relative's place when my father decided to stop at this very famous 'Tabela' (dairy farm). Like most of us, I imagined a stereotypical picture of what the place would look like – air that pervades the stench of dung, buffaloes walking around, flies and so on. However, to my surprise, the sight that awaited my eyes was nothing that I had imagined.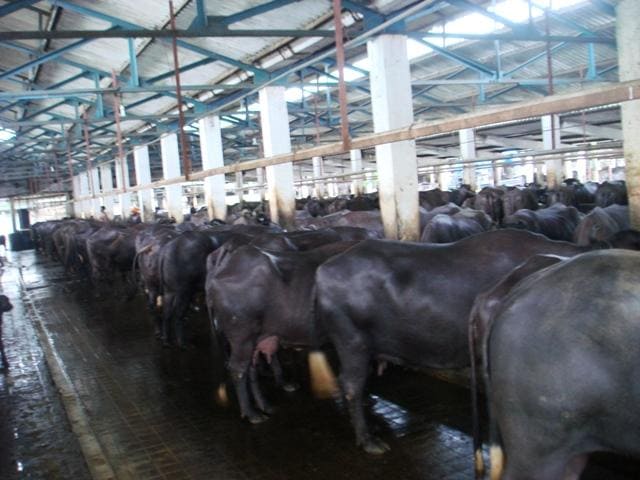 Bhajansons Dairy Farm Story
Bhajansons Dairy Farm can easily challenge any world-class restaurant when it comes to the cleanliness and quality of its products. The staff managing the farm sticks to the usage of the word 'Tabela' to maintain the authenticity and honour the humble beginnings of the establishment. My curiosity got the better of me, and I decided to explore the place by myself. As you walk in through the gate to this dairy heaven, you notice the Food Court. Instead of walking through the food court, I took a detour and went around it to the shed.
What I found was inexplicable. A herd of buffaloes stood right in front of me in organised shelters. A gentleman carrying a long stick stood at the end. Two other men were cleaning the shelter and giving the animals their evening bath. The whole process is so well synchronised, it makes you wonder how these men go about their work so quickly without creating any mess. It is indeed mesmerising to watch them work.
I decided to feed my interest by talking to the manager of the farm who also happens to be a member of the Bhajanlal family.  According to him, Bhajansons Dairy Farm was established by Mr Bhajanlal Rohra. He ran a small scale business, which involved supplying dairy products like milk, curd and buttermilk in the neighbourhood. He also had a vision of expanding his business. So, he bought a plot near the Mumbai-Ahmedabad highway. He single-handedly cleared the place and built a concrete shelter for his cattle. This prompted the locals to name him Bhajanlal Tabelawala.
Inspired by the story of Mr Bhajanlal Rohra? Take the Mentoria assessment test, to find the right career fit for you & start your journey of success.
Establishment of a Brand
With time, Bhajanlal soon became a household name in the Mumbai suburbs. Many aspects were involved in converting a mere household name into a brand. But, the one that made the brand stand out was the uncompromised quality of the products they manufactured.
Bhajanlal's Dairy Farm has never compromised on the quality of its milk and milk products. For this, it is essential to have a stringent method to process the milk. The first stage involves pasteurisation followed by ultrafiltration. No human contact is allowed at the processing factory, and the procedure is entirely automated. Contrary to the belief that dairy farming is more of rural practice, Bhajanlal is an outstanding example of how technology complements traditional methods of livelihood. The factory has more than 50 engineers regulating the whole process.
The range of products included milk, curd, lassi and buttermilk. However, the younger generation ventured into other products like dudhi/gajar halwa, gulab jamun, garam dudh and mango lassi. Another important dish is 'kharwah'- cakes made up of cow and buffaloes' first milk postpartum. They come in different flavours like Kesar (saffron), Rose and Chocolate. You can eat all these delicacies at the farm or take them home.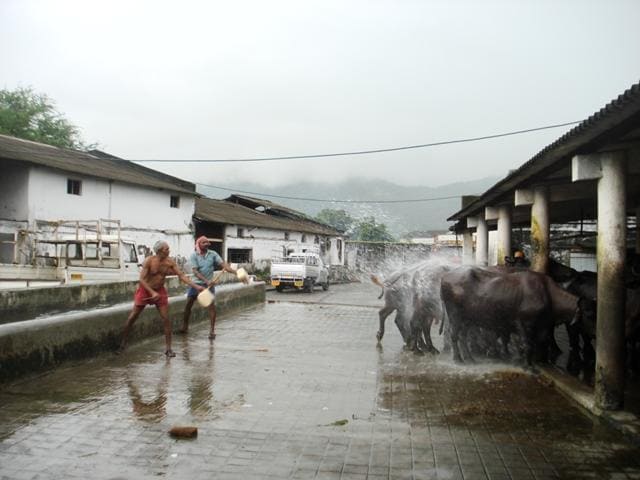 Tabela Run by an MBA degree holder
For almost five generations the family has wholly devoted itself to dairy farming. They are often asked how modern and young members of the family chose dairy farming instead of engineering or medicine. I received a simple one-word answer: "Jugalbandi".
Think of Jugalbandi as 'fusion'. The urban mindset believes that fields like dairy farming, agriculture, and aquaculture are soft options to pursue. What they fail to notice is that not one of these areas employs ONLY traditional farmers. There are technicians involved, marketing researchers and even advertising executives. Not one person from the Bhajanlal family is involved in the actual construction of the shelters or the factories. They are engineers, marketing managers, MBA graduates and food technologists. In fact, the person that I was talking to, Mr Vinod Rohra, manager at Bhajansons Dairy Farm is an MBA graduate himself.
Discover your passion with Mentoria. Our 4-step career guidance solution, helps us find the right career fit for you from 3 streams, 850+ courses & 12,000+ careers.
Rohra also goes on to elaborate on the fact that the White Revolution took place in India due to technological innovations. While the whole world engages in a rat race to make Earth a better place by improving the standard of living and eradicating poverty, they would like to contribute to the one thing that feeds our stomachs: Food. A new establishment has recently been inaugurated in Haryana. They also collaborate with various NGOs that aim to provide wholesome food for the less fortunate.
I am genuinely amazed by this story of a man who rose from nothing to build himself a brand that has a massive turnover in a field that is often ignored as a career choice.
As I am offered the famous Gajar Ka Halwa, my mouth waters at the smell of the generous dollops of ghee. Not only does this taste like a piece of heaven, but it also makes me wonder what they add to it to make it so delicious. Rohra does not want to give away any more of their secrets by saying, "What happens in the family, stays in the family."
Sign‌ ‌Up‌ ‌for‌ ‌Mentoria‌ ‌-‌ ‌India's‌ ‌Most‌ ‌Reliable‌ ‌Career‌ ‌Discovery‌ ‌Platform‌ ‌
Mentoria‌ ‌promises‌ ‌to‌ ‌handhold‌ ‌you‌ ‌during ‌your‌ ‌career‌ ‌discovery‌ ‌journey‌ ‌-‌ ‌from‌ ‌the‌ ‌time‌ ‌you‌ ‌sign‌ ‌up‌ ‌until‌ ‌you‌ ‌get‌ ‌into‌ ‌a‌ ‌career‌ ‌you‌ ‌love.‌ ‌