5 Top Colleges In India To Learn Ocean Engineering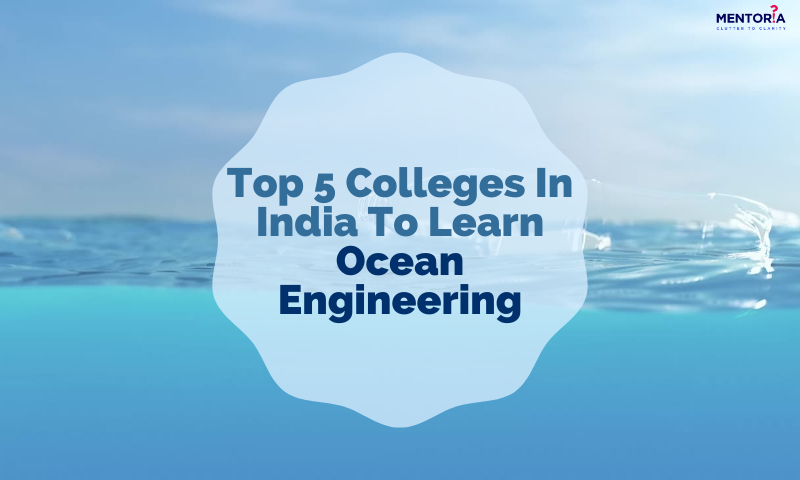 ---
---
Are you fascinated by the ocean's mysteries and want to pursue a career in ocean engineering? Look only as far as India's top colleges, where you can learn from the best in the field and gain hands-on experience in cutting-edge technologies. 
In this article, we will explore the top three colleges in India offering ocean engineering programs that can help you make a splash in marine technology. Let's start by figuring out exactly what it is.
What Is Ocean Engineering?
Ocean engineering is the field of study that combines the principles of engineering with the vastness of the ocean to design, develop and maintain structures, systems, and equipment that can withstand the harsh and unpredictable conditions of the sea. 
From underwater robots and offshore wind farms to oil rigs and marine vehicles, ocean engineering is all about harnessing the power of the ocean to create innovative solutions that benefit society and the environment. 
So, if you have a passion for engineering and love the sea, ocean engineering may be your perfect field.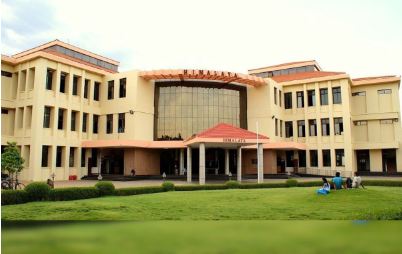 Founded in 1977 as the Ocean Engineering Centre, the Department of Ocean Engineering of IIT Madras has become a leading institution for offshore engineering, naval architecture, and research in various ocean areas. 
With a sprawling 3000-square-meter laboratory area, the department offers cutting-edge education, research, and training programs that support marine industries' developmental efforts. 

The department provides a B.Tech in Naval Architecture and Ocean Engineering, with options to pursue dual degrees in Ocean Engineering or Applied Mechanics. 

Graduates can

pursue careers

as Naval Architects or Ocean Engineers in companies like Schlumberger, Reliance Offshore, Shell, and Vedam. 
So, if you want to make a splash in ocean engineering, IIT Madras is the perfect place to start!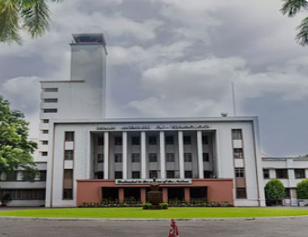 As the first department of its kind in the country, IIT Kharagpur has been a leader in developing India's shipbuilding and shipping industries. With strategic links to universities and shipyard organisations worldwide, the department offers a multidisciplinary curriculum that prepares students for rewarding careers. 
The academic and research programs at IIT Kharagpur emphasise cutting-edge knowledge in marine structures, hydrodynamics, offshore technology, coastal engineering, and more. 

The department is also actively involved in various research and industrial projects sponsored by the government, research organisations, and industry. 

With opportunities for valuable practical experience in multiple laboratories and design projects incorporated throughout the curriculum, graduates of IIT Kharagpur are well-prepared to excel in this rapidly expanding field. 
Whether you're interested in marine vehicles for transportation, ocean mining, or harnessing non-conventional energy sources, IIT Kharagpur's program will suit your needs. So why not dive into the exciting world of ocean engineering today?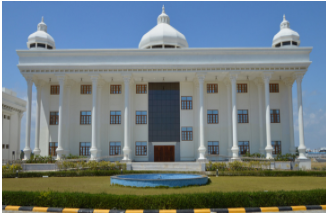 Indian Maritime University (IMU), located in Chennai, is a premier institution for ocean engineering studies in India. The university offers a B.Tech program in Naval Architecture and Ocean Engineering. It is a comprehensive course covering various aspects of ocean engineering. 
The course covers marine hydrodynamics, marine structures, offshore engineering, and naval architecture. 

In addition to classroom

teaching

, the course also includes laboratory work, design projects, and industrial visits, providing students with hands-on experience in the field. 

IMU has state-of-the-art facilities. It contains well-equipped laboratories, computer labs, and a well-stocked library, which supports the academic and research activities of the students. 

The faculty at IMU are highly experienced and deeply understand the subject. They provide students with the guidance and support needed to excel in their field. 

After completing their course, students have excellent job prospects in the marine industry. It includes naval architecture, offshore engineering, and shipbuilding opportunities. 

Some of the top recruiters for ocean engineering graduates include Larsen & Toubro, BHEL, and Siemens.
The course is designed to equip students with the knowledge and skills to design, construct, and operate marine vessels and offshore structures. Apply today to take your marine dream to the top.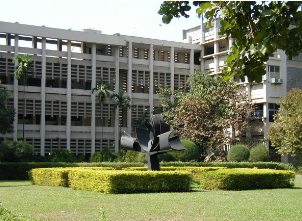 Interested in pursuing a postgraduate degree in Ocean Engineering? Then the Indian Institute of Technology Bombay (IITB) should be on your list. The Master of Technology in Ocean Engineering program offered by IITB is a full-time, 2-year (4 semesters) postgraduate engineering program.
To be eligible for this program, candidates must have obtained first-class or 60% (55% for SC/ST) marks in their qualifying degree, which includes B.E./B.Tech./B.Sc. (Engineering)/M.Sc./M.C.A./MBBS/M.Pharm./B.Pharm.

(4 yr. Degree)/BDS (4 yr. Degree)/Associate Membership Examinations conducted by recognised professional bodies. The selection process is based on the rank obtained in the GATE exam, followed by a test and interview.
The faculty members at IIT Bombay are renowned scholars and experts in their respective fields, ensuring that students receive quality education and exposure to the latest developments and research in ocean engineering. 
Moreover, the institute has state-of-the-art facilities. It includes a wave tank, towing tank, and a computational fluid dynamics lab. It provides students with practical training and research opportunities. 
Aside from the academic aspects, IIT Bombay provides a vibrant and diverse campus life. It has numerous student clubs and organisations catering to various interests and hobbies. The institute also offers scholarships and financial aid to deserving students, making education accessible to all.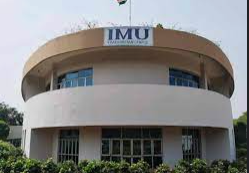 Indian Maritime University's Vizag campus is a popular choice for students aspiring to pursue a career in Ocean Engineering. The University, established in 1991, is a central university that offers a 4-year full-time undergraduate program in Ocean Engineering. 
The total tuition fee for the program is INR 9.00 Lakh. It includes a one-time payment of INR 30,000 for a refundable caution deposit and admission registration fee. 

The university follows a 45% minimum aggregate marks criteria for admission. The mandatory subjects are English, Physics, Chemistry, and Mathematics in 10+2. Candidates who have passed Diploma in Engineering or any other equivalent examination can apply for the program. 

The university accepts applications through various entrance exams, including AP EAMCET and IMUCET. Candidates who have appeared for the final year of 10+2 and are awaiting their results are also eligible to apply for the program on a provisional basis. 

Besides these eligibility criteria, candidates should belong to Andhra Pradesh/ Telangana. They should have completed 16 years of age as of 31st December of the year of admission (2023). The university does not have any upper age limit for admission.
Ready To Join?
So there you have it, the top 3 colleges in India to learn ocean engineering. From the cutting-edge research facilities of IIT Madras to the multidisciplinary approach of Indian Maritime University, these institutions offer exceptional opportunities for students to gain expertise in this exciting field. 
If you still need to decide which college to choose or have any questions regarding your career in ocean engineering, Mentoria is here to help. Our expert career counsellors can provide personalised guidance to help you make the best choices for your future. We welcome you to contact us anytime if you have any queries.