6 Best Work From Home Career Options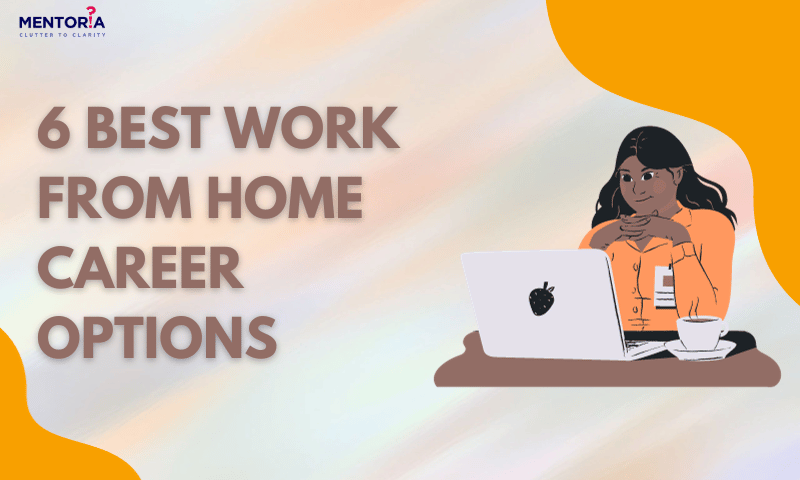 ---
---
Have you ever thought about what it would be like to work from anywhere – your cosy bedroom, a sunny beach, or even from your grandma's house? It's not just a thought; it's a possibility, and it's changing the way people like you and me think about careers. In fact, according to a recent survey, 74% of Indian employees want flexible remote work options! That's a massive percentage, and it's not just happening in India. People around the world are wanting to embrace the remote work culture.
In this post-COVID-19 era, when digitisation happened at a very  rapid pace, this trend has picked up momentum, and many companies saw this opportunity to cut down their costs and allow employees to work from home. Also, several solopreneurs and consultants are earning a 7-figure income by joining this online entrepreneurial bandwagon. 
This certainly has made our lives much easier. Imagine- no more rushing to catch a bus or a metro, no more formal office attire – just you, your computer, and a bunch of opportunities. Whether you're 16 or 60, you can explore these career paths that not only pay the bills but also allow you to do what you enjoy from the comfort of your home. So, grab a cup of tea, and let's dive into the six best work-from-home career options that might just be your perfect fit.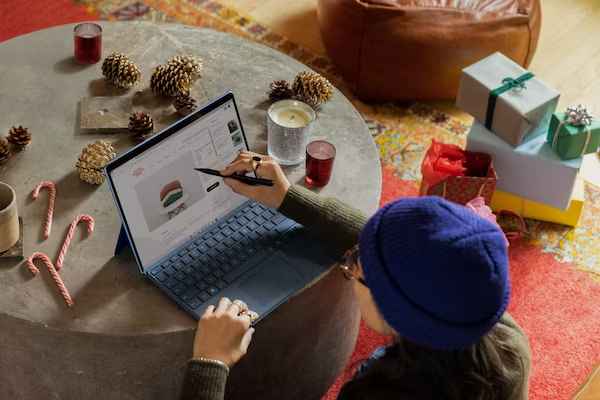 6 Career Options To Consider
1. Technical Fields
In the world of technology, there are multiple opportunities awaiting you right from your home. Picture this – you could be a software developer crafting the next groundbreaking app or program. Or perhaps a web designer, designing stunning websites that captivate audiences worldwide. And if digital marketing sparks your interest, you can be an SEO specialist or a Digital Analyst.
The best part is, many top Indian tech giants like Infosys, TCS, and Wipro offer remote work options, allowing you to code, design, and market your way to success without ever leaving your cosy home.
2. Creative Pursuits
If your heart beats for creativity, remote work is your canvas. You can be a graphic designer, crafting ad designs from the comfort of your home. Then content writing, like what you're reading now, is another exciting avenue, whether it's blogs, articles, or social media posts. Or why not step into the world of YouTube, sharing your passions and insights with a global audience?
Indian startups and agencies like Zoho and Clevertap often seek remote creative professionals, offering a chance to turn your artistic flair into a rewarding career. Imagine creating content about your favourite video games and getting paid for it – it's a dream come true!
3. Healthcare and Wellness
Even the healthcare and wellness sector in India is embracing remote work. As a nutritionist, 
you can conduct online sessions to help people achieve their health goals, given the growing demand for health-related advice online. Alternatively, consider a career as a medical transcriber, converting medical records into digital formats for easy access.
Platforms like Practo and 1mg offer remote job opportunities in this field. Furthermore, you can start your own online yoga classes, a trend that's gaining immense popularity in today's wellness-conscious world.
4. E-Commerce Entrepreneurs 
Have you ever dreamt of running a traditional business from your home office? With remote work, becoming an e-commerce entrepreneur is within reach. You can sell a wide array of Indian crafts, clothing, or spices online, reaching a global customer base.
Whether you choose to start your own ecommerce website or sell products on established platforms like Amazon or Flipkart, the potential for success is immense.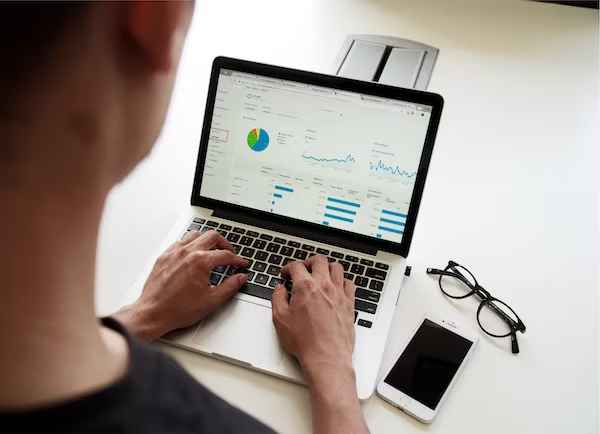 5. Mentoring and Consulting 
If you possess expertise in a particular field, consider offering your knowledge as a mentor or consultant. Many Indian professionals actively seek guidance, and you can provide it remotely through platforms like LinkedIn or even your own website.
For instance, if you've built a strong online presence and a personal brand that's widely recognized, you could teach others how to do the same. Countless individuals and businesses are eager to learn from your experience, making mentoring and consulting a viable work-from-home option.
6. Wealth-Related Online Business Options 
The financial world beckons with remote work opportunities. You can venture into financial advising, helping individuals and businesses make informed financial decisions. Alternatively, explore the exciting world of the stock market or become a cryptocurrency consultant, assisting people in navigating the digital currency landscape.
Individuals and businesses are increasingly turning to online platforms for financial guidance, making this a promising arena to establish a thriving remote career. Your financial expertise could be the key to unlocking your work-from-home success story.
The Skills You Need 
To make it big in the world of remote work, you'll need some special skills:
Self-Discipline: You'll need to manage your time and stay focused without a boss looking over your shoulder.
Tech Savviness: Being comfortable with computers and the internet is a must.
Communication: You should be able to talk to your colleagues and bosses online.
Problem-Solving: Remote workers often face unique challenges, so being a creative problem solver helps.
Challenges of Remote Work 
While remote work offers many benefits, it's not without challenges. Here are some of the disclaimers:
Isolation: You may miss the social interaction that comes with an office job. Make sure to stay connected with office colleagues and friends. Go out with them on weekends so you don't have that FOMO.
Distractions: Home can be full of distractions. Create a dedicated workspace to stay focused.
Work-Life Balance: It can be tough to separate work from personal life when they happen in the same space. Set clear boundaries.
Internet Connectivity: In some parts of India, internet connectivity can be an issue. Ensure you have a reliable connection.
Security: Be cautious about sharing sensitive information when working remotely. Use secure channels and tools.
Remember, the choices you make today will help you shape your future. Weigh the pros and cons of it and then take your call. 
That being said, India has massive opportunities for work from home option. Whether you're into coding, art, helping others, or running your own business, remote work can make it happen. Do you still have doubts about working from home?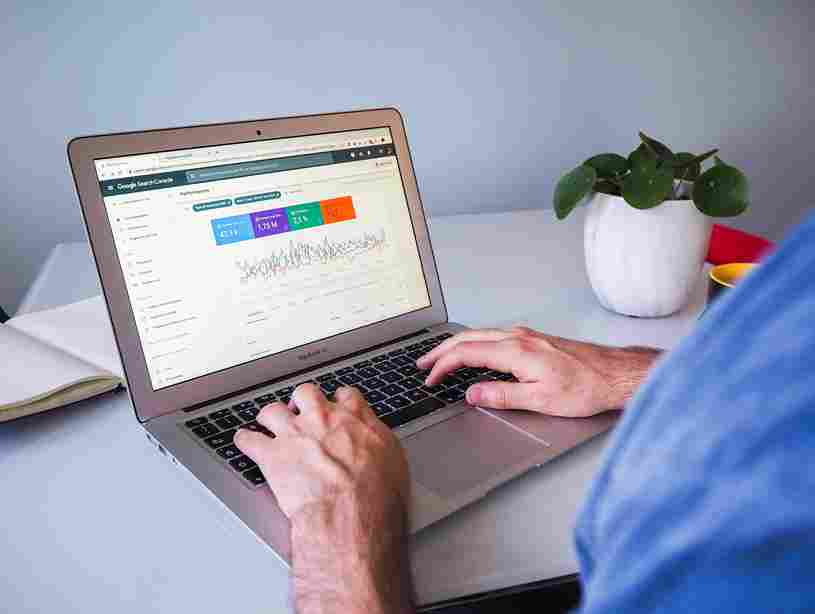 A Bright Future Awaits 
Now, let's talk about the future. The world is changing fast, and remote work is here to stay. By the time you're ready to step into the working world, it might be even more common. So, start preparing now.
Remote work means you can chase your dreams while still having time for family and fun. You won't waste hours stuck in traffic or on long commutes. Instead, you can spend that time doing things you love and exploring the rich diversity of India.
How Mentoria Can Help
In case you also want a break from your day-to-day drudgery of spending hours commuting and having no time for family but have no clue or guidance regarding the same, let Mentoria help you. Through a thorough psychometric analysis and hours of discussion with our clients, we suggest if working from home can be an option for them and in which field and how. So without burning any more daylight, reach out to us and let our well-trained counsellors handle all your doubts and queries regarding the same.