Exploring Beyond The Surface: 5 Exciting Career Paths In Stock Trading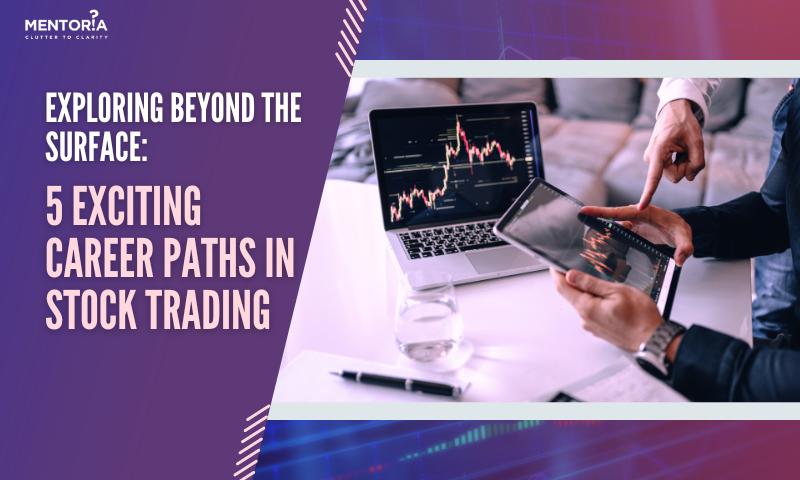 ---
---
The world of stock trading – a thrilling industry that offers you the chance to turn your financial expertise into a dynamic and potentially lucrative career. This high-octane field demands sharp intuition, quick thinking, and strategic decision-making to navigate the complexities of the market. But don't worry. You can make your mark in this exciting industry with the right set of skills and determination. 
Stock trading offers diverse career paths that cater to your unique interests and skill sets. Whether you're a finance whiz, a tech-savvy guru, or an analytical mastermind, there's a perfect role for you. You could work with renowned investment firms, hedge funds, or financial institutions, or even trade independently and be your own boss! 
With advances in technology making online trading more accessible than ever, there's never been a better time to explore this industry. The stock trading industry is experiencing explosive growth, and there's a rising demand for skilled traders who can help investors make informed decisions about their portfolios. 
Get ready to embark on an exhilarating journey as we delve into the five most exciting career paths in stock trading. These paths will surely take you beyond a monotonous job and lead you to success and financial freedom.
1. Financial Advisor: Money Mentor And Wealth Whisperer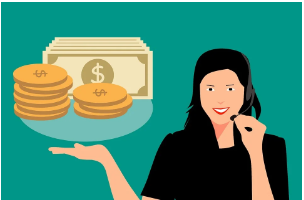 Are you a financial whiz who loves helping others achieve their financial goals? If so, a career as a financial advisor might be just the thing for you. As a financial advisor, you'll provide specialised services to your clients, including personalised wealth management plans, financial product advice, and other related administrative services. But don't worry if you don't have a financial background. 
To

become a financial advisor

, you need a graduate or postgraduate degree in finance or commerce or at least five years of work experience with a financial company. 

One must obtain a Chartered Financial Planner (CFP) degree and clear the NISM Investment Advisory certification exam. But once you do, you'll be authorised by the Securities and Exchange Board of India (SEBI) to provide your clients with top-notch financial guidance. 
As an investment advisor, you can work with banks and investment firms or even operate independently to help people make the most of the wide range of financial products available in India. Whether you specialise in retirement planning, risk management, or investment strategies, your expertise will be in high demand. 
And as the economy continues to grow, so too will the opportunities for financial advisors who can help their clients navigate the complexities of the market and achieve their financial goals.
2. Stockbroker: Investment Ninja And Trading Titan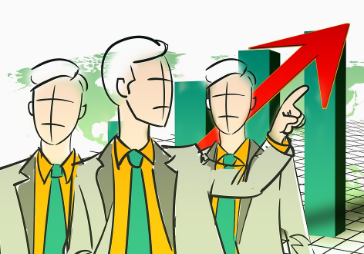 Have you ever dreamt of being like Mr Nitin Kamath, the founder of Zerodha, one of India's top discount brokers? Well, his inspiring journey from being an engineer to a successful stockbroker can serve as a strong foundation for all aspiring newcomers. 
As a stockbroker, you would facilitate buying and selling stocks for your clients and communicate with the exchanges. You'll also provide research reports and act as a relationship manager, supporting clients with investment advice, portfolio management, and asset planning services. 
If you want to become a stockbroker in India, prepare to take on an exciting challenge. 
To make it happen, you'll need to put in at least two years' work experience at a stock-broking firm or a company specialising in securities services. 

And if you're planning to offer your stock trading services online, you'll need to ensure your online trading platform is top-notch and reliable. 

But that's not all – you'll also need to obtain membership with either NSE or BSE and secure a licence from the Securities and Exchange Board of India (SEBI). 
Once you've cleared all these hurdles, you'll be on your way to helping investors achieve their financial goals in the fast-paced and ever-evolving world of stock trading. 
As a stockbroker in India, the sky's the limit! You can work for some of the top brokerage firms in the country or take the reins and start your own brokerage firm. With the increasing popularity of online trading platforms, there's a growing demand for skilled stockbrokers who can provide their clients with efficient and reliable trading services. 
As a stockbroker, you can also explore roles in market research, analysis, and advisory services. So, if you're looking for a fast-paced career in finance that offers endless possibilities for growth and success, stockbroking might be the perfect path for you!
3. Financial Manager: Money Maestro And Budget Boss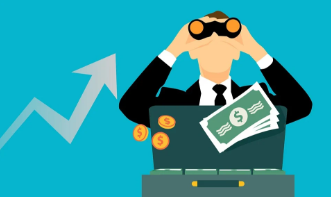 Are you a financial whiz who loves managing numbers and analysing market trends? If so, a career as a Financial Manager might be the perfect fit for you! These experts play a critical role in managing the finances of a company, keeping a close eye on the overall financial health of an organisation and guiding through better investment opportunities. 
As a Financial Manager, your role will involve monitoring financial details, preparing business activity reports and forecasts, supervising, and educating clients, evaluating company reports, budgeting, assessing market trends, and communicating with management to make appropriate decisions. 
If you're looking to become a financial manager in India, you're in for a wild ride! 
You'll need some serious work experience – we're talking five to ten years, at least. And it's not just about putting in the time, either. 

You'll also need a degree in Master of Business Administration (MBA) in Finance or Chartered Financial Analyst (CFA) or Chartered Accountant (CA). 

Oh, and did we mention you'll need some solid accounting and financial management skills, too? This is not a job for the faint of heart, but if you're up for the challenge, it can be incredibly rewarding. 
Congratulations! You've obtained your licence from the Securities and Exchange Board of India (SEBI), and now the world is your oyster. As a financial manager, you'll have plenty of employment options. 
How about working as a treasurer, cash or credit manager, merchant banker, or even a consultant? You could work for big-name multinationals, trading businesses, banks, leasing companies – the list goes on! With your financial management skills, the possibilities are practically endless. So why wait? Get out there and start exploring your new career path!
4. Financial Algorithm Developer: Coding Crusader And Trading Technologist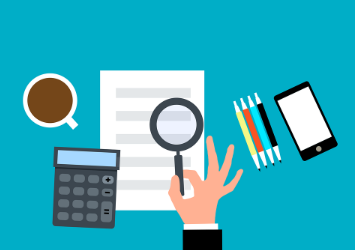 Hey, you! Yeah, you with the coding skills and an interest in the stock market – have you ever considered becoming a Financial Algorithm Developer? This career path is perfect for anyone who loves coding and designing complex algorithms used in algorithmic trading. 
As a Financial Algorithm Developer, you'll be responsible for creating algorithms that can analyse market trends and make lightning-fast trades. It's a high-pressure job, but if you thrive in fast-paced environments, this is the career for you. 
Calling all computer science and engineering buffs! If you want to become a Financial Algorithm Developer, you'll need a strong background in your chosen field and relevant work experience. Your job will involve improving trading strategies, testing models, and implementing risk-management tools. 
Basically, you'll be using data to make smart decisions that will help companies make better investments. 

You'll also be responsible for explaining new features to clients. With a Bachelor's or Master's degree in computer science or engineering, you can design algorithms that will take trading strategies to the next level. Get ready to put your skills to the test and help shape the future of the financial industry.
Here's a little secret: even though Financial Algorithm Developers don't work directly in the stock market, big companies in finance and investing still need programmers and developers on their teams. That's where you come in! 
Whether it's testing new models or improving existing trading strategies, your work will be essential to making informed decisions and managing risk. So if you're looking for a career combining computer science and finance, becoming a Financial Algorithm Developer might be the perfect fit for you.
5. Research Analyst: Market Maven And Investment Investigator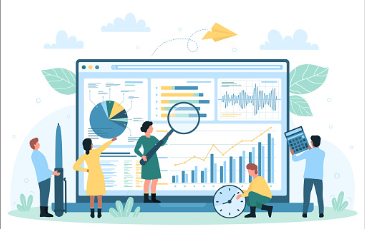 Looking to make a career in the finance industry but still trying to figure out where to start? Consider becoming a Research Analyst, an exciting role that analyses equities for traders and investors. As a Research Analyst, you'll assess data, review economic trends, and propose investment ideas to your institution's manager. 
If you're interested in blending finance with research, becoming a Research Analyst might be the perfect fit. 
You'll need a bachelor's degree in finance or investment analysis, an MBA, CFA, or CA, relevant work experience, and accounting knowledge to qualify for this role. 

As a Research Analyst, you'll get the chance to visit companies, attend industry conferences, and prepare comprehensive research reports and financial models. 

And if you're an independent research analyst, the eligibility criteria are similar to those for Investment Advisories. 
Ready to explore the exciting world of finance and research? Becoming a Research Analyst could be the right move for you!
Opportunities for growth and advancement are plentiful in the finance industry, especially in research analysis. With a SEBI licence, you can start as a research associate and work up to senior positions. 
The competition for top talent is fierce, but the rewards can be significant. Competitive salaries and bonuses are common, and many firms offer attractive benefits packages. 
As a research analyst, you'll have the chance to make valuable contributions to the financial industry and play a key role in helping companies make informed investment decisions.
Wrapping Up!
Finalise your decision and explore your potential in the stock trading industry with one of these five exciting career options. Whether you have a finance or computer science background, there's something for everyone. Don't be afraid to take a chance and try something new! 
If you need help navigating your career path, Mentoria can guide you in the right direction. Our expert career counsellors can provide personalised advice and support to help you achieve your goals in the stock trading industry. Schedule a session today, and let us help you build your dream career in finance.