Beyond The Newsroom: 6 Diverse Fields In Mass Communication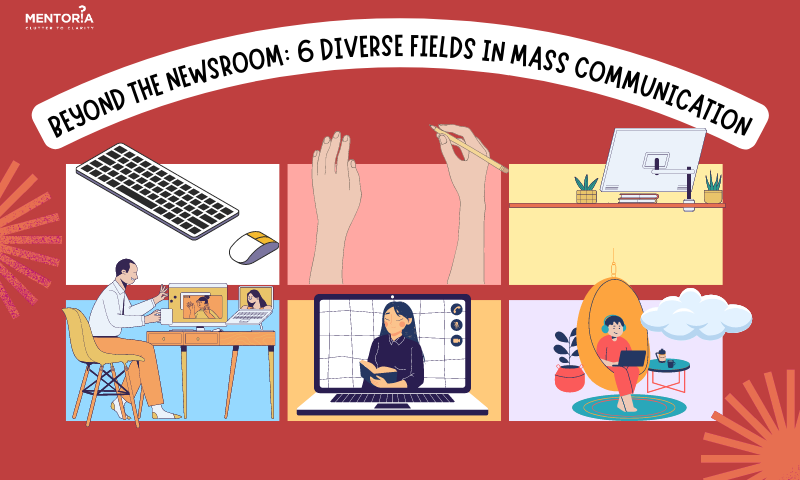 ---
---
Are you interested in mass communication but feel like journalism is the only path? Think again! Mass communication is a diverse field with a range of career paths to choose from. Whether you're interested in advertising, public relations, digital media, or corporate communication, there's something for everyone. 
In this blog, we'll explore the various paths within mass communication, and help you discover the perfect career for you. So, if you're ready to expand your horizons and learn about the exciting opportunities within mass communication, keep reading!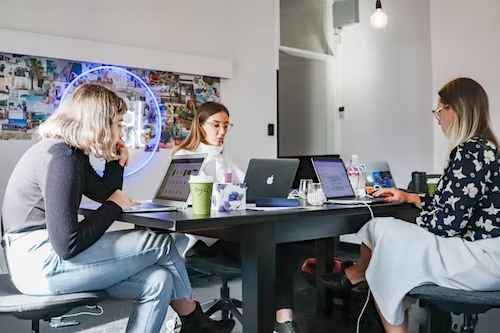 Public Relations
Public Relations is a dynamic and exciting career option within the field of Mass Communication. PR professionals are responsible for building and maintaining the public image of an organisation or individual. They create and implement communication strategies, manage media relations, and handle crisis management. 
As a PR professional, you get to work with a diverse range of clients and industries, from corporate businesses to non-profit organisations, political campaigns, and even celebrities. The job requires excellent communication and interpersonal skills, as well as creativity and the ability to think on your feet. A career in PR can be highly rewarding, both financially and personally, and offers endless opportunities for growth and advancement.
Advertising
Do you have a knack for persuasion? Advertising might be the field for you! As an advertiser, you will create campaigns that are designed to appeal to a specific audience and encourage them to take a specific action, such as buying a product or service. You'll be working with a team to come up with creative concepts, developing strategies, and utilising a variety of media channels to get your message across. 
From TV commercials to billboards to social media, the possibilities are endless. With the right training and experience, you could land a role at a top advertising agency and have a hand in creating some of the most memorable and effective campaigns around.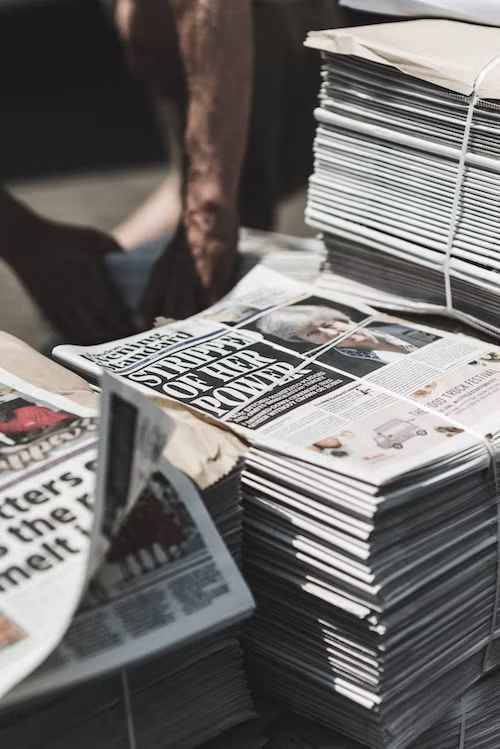 Corporate Communications
Are you a master of communication? Adept at crafting messages that are both persuasive and impactful? Then corporate communications may be the career path for you! As a corporate communicator, you'll work for businesses, organisations, or government agencies, helping them craft and disseminate their messages to the public. 
Your duties might include writing press releases, creating internal communications for employees, managing social media accounts, and developing marketing campaigns. It's a challenging field, and one that requires a blend of creativity, strategic thinking, and excellent communication skills. If you're ready to put your communication talents to work in a corporate setting, this could be the career path for you!
Event Management
Are you an extrovert with a knack for planning and organisation? Then Event Management might just be the perfect career option for you! As a part of the Mass Communication industry, Event Management involves planning and executing events, such as conferences, weddings, concerts, and corporate events. From managing budgets to coordinating with vendors and ensuring a seamless execution, Event Managers are responsible for every aspect of an event.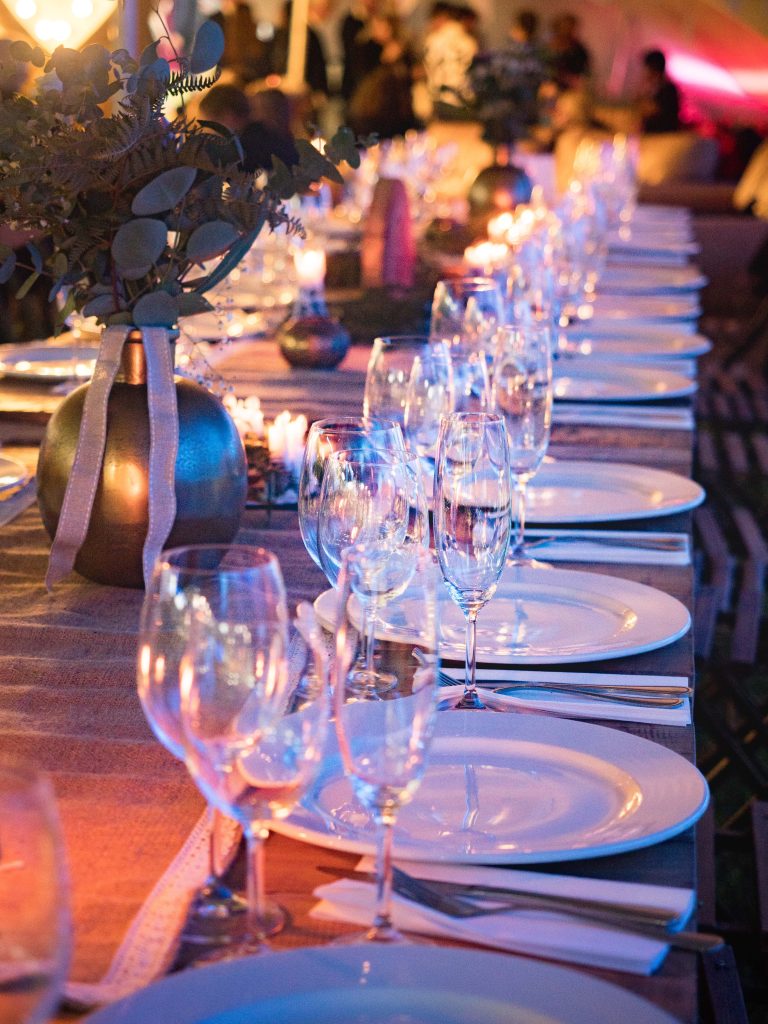 With the growth of the entertainment and hospitality industries, Event Management has emerged as a highly lucrative and in-demand career option for Mass Communication graduates. So, if you love being in charge and making things happen, consider a career in Event Management!
Content Marketing
If you have a passion for writing and communicating, content marketing may be the perfect career choice for you in the mass communication field. Content marketing involves creating and sharing valuable and relevant content to attract and engage a specific target audience. 
As a content marketer, you will be responsible for developing and executing content strategies, producing various forms of content, and measuring its success through analytics. It requires creativity, strong writing skills, and the ability to understand and connect with your target audience. With the rise of digital media, content marketing has become an essential part of any business's marketing strategy, creating ample job opportunities in this field.
Film And TV Production
If you are passionate about bringing stories to life through moving images, a career in film and TV production may be for you! As a film and TV producer, you'll oversee every aspect of a production from start to finish, from hiring actors to finding locations and managing budgets. 
This job requires excellent organisation and communication skills, as well as a keen eye for detail and a willingness to collaborate with others. Whether you're interested in creating blockbuster movies or producing TV shows, a career in film and TV production is a thrilling path in the field of mass communication.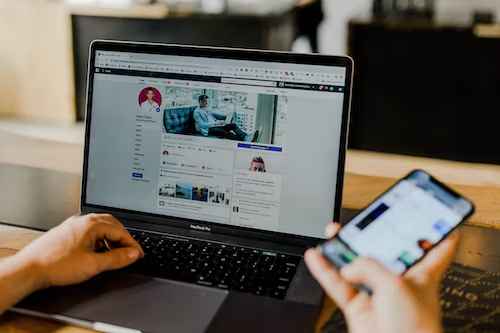 Get More Insights On Mass Communication With Mentoria!
That's right! Mass communication is an exciting field that encompasses so much more than just journalism. From advertising to public relations, from film-making to radio broadcasting, and from social media management to event planning, there are endless possibilities for those interested in pursuing a career in mass communication. By expanding your horizons and exploring the diverse facets of this field, you can unlock a world of opportunities and discover the perfect path for you. So go ahead and take that leap of faith – you never know where it might lead you!
We're here to provide you with all the help! Kick-start your journey with Mentoria and discover the right business fit for you. Feel free to call us to speak to our career mentors and choose the right career guidance plan that suits your needs.
Mentoria's career guidance programme enables you to choose your perfect fit from 3 streams, 850+ courses, and 12,000+ careers, and discover what will bring out the best in you.