Dubai Dream Builders: The Ultimate Guide to Land Your Dream Real Estate Job in the City of Gold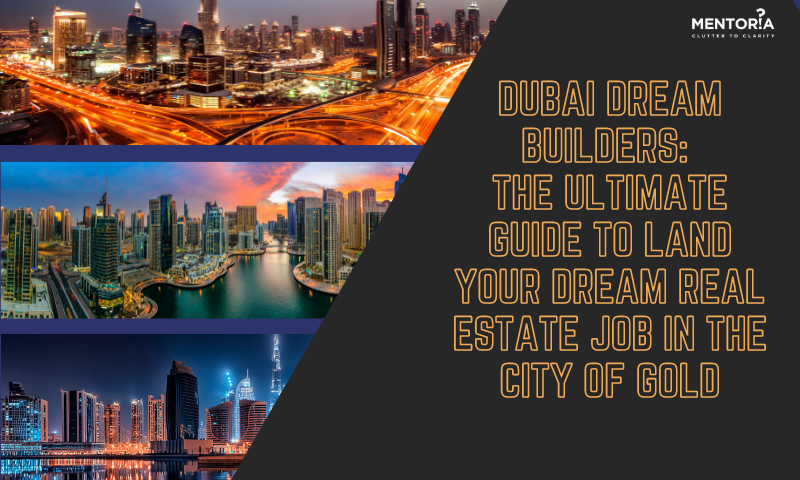 ---
---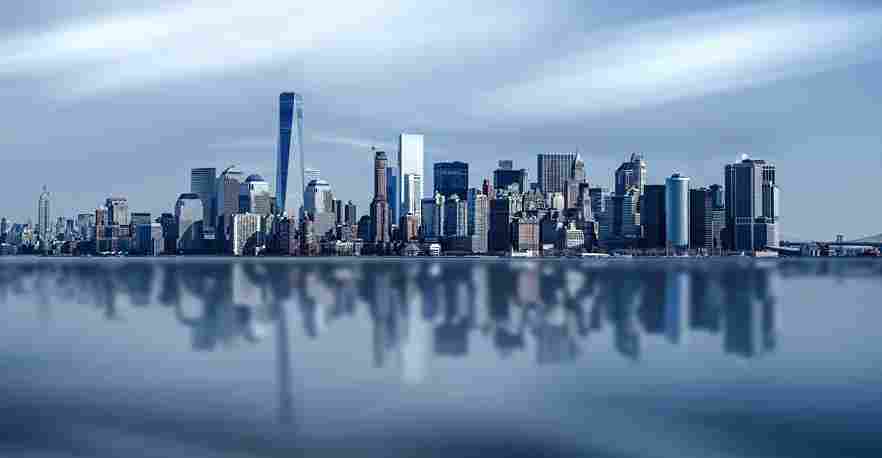 Hola, Habibi! Welcome to the dazzling city of Dubai, where skyscrapers touch the clouds and dreams become reality. If you've ever fantasised about a career in the dynamic world of real estate in this global hub of opportunity, you're in for a treat! This complete guide will take you by the hand and lead you through the glittering pathways of Dubai's real estate industry. Get ready to unlock insider tips, navigate the job market, and pave your way to an exciting career in one of the most coveted sectors of this mesmerising city.
Dubai Delights: Discovering the Real Estate Landscape
Dubai is a real estate paradise, where architectural marvels and groundbreaking developments shape the city's skyline. Explore the vibrant landscape of this bustling metropolis, where luxurious residential projects, awe-inspiring skyscrapers, and bustling commercial spaces coexist. From the world-renowned Palm Jumeirah to the opulent Downtown Dubai, each neighbourhood has its own distinct charm and allure. Uncover the key players in the industry, such as Emaar Properties and Dubai Holding, who have contributed to the city's iconic skyline. Stay up-to-date with the latest trends and exciting upcoming projects that continue to redefine Dubai's real estate landscape. With a dynamic market that never ceases to amaze, Dubai offers endless opportunities for real estate enthusiasts to be a part of its ever-evolving success story.
Booming Real Estate Market
Dubai's real estate market has experienced significant growth over the years, attracting investors from around the world. According to recent reports, the total value of real estate transactions in Dubai reached a staggering USD 50 billion in 2022, showcasing the immense potential of the market. The city's strategic location, business-friendly policies, and world-class infrastructure make it an attractive destination for real estate investments.
Spectacular Job Opportunities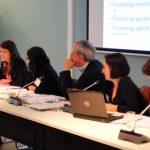 Dubai's booming real estate sector offers a plethora of exciting career opportunities. The city's ambitious development projects, such as the Expo 2020 site and Dubai South, have created a demand for skilled professionals in various fields, including architecture, engineering, project management, and property development. Major real estate players like Emaar Properties, Dubai Holding, and Damac Properties are continuously expanding their portfolios, creating a wealth of job opportunities for talented individuals.
Key Players in Dubai's Real Estate Market
Dubai is home to some of the most influential real estate developers in the world. Emaar Properties, known for iconic projects like Burj Khalifa and Dubai Mall, has redefined the concept of luxury living. Dubai Holding, another prominent player, has contributed to the city's landscape with projects like Jumeirah Beach Residence and Business Bay. These companies not only shape the city's skyline but also provide top-notch amenities and services that cater to residents' needs.
Building Your Foundation: Essential Skills and Qualifications
Building a solid foundation is crucial for success in the competitive realm of Dubai's real estate industry. To stand out from the crowd, you need a unique set of skills, qualifications, and certifications. Firstly, a deep understanding of market trends is essential. Stay updated with the latest developments, property values, and emerging neighbourhoods to demonstrate your expertise. Additionally, honing your negotiation skills is paramount. The ability to navigate deals, handle objections, and secure favourable terms will set you apart. Furthermore, strong interpersonal and communication skills are vital for building relationships with clients, colleagues, and stakeholders. Lastly, consider acquiring relevant certifications such as real estate licence or professional designations to enhance your credibility and demonstrate your commitment to excellence. With these essential building blocks, you'll position yourself as a top contender in the Dubai real estate landscape.
Crafting an Irresistible Resume: Secrets to Stand Out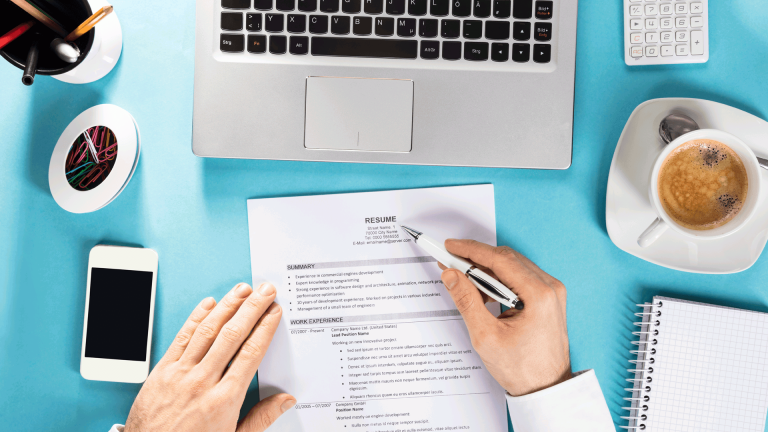 Your resume is not just a piece of paper; it's a powerful tool that can open doors to exciting real estate opportunities. By following these insider tips and putting in the effort to create a tailored and compelling resume, you'll increase your chances of standing out and landing your dream real estate job. Remember, your resume is your opportunity to showcase your potential contributions and convince employers that you're the ideal candidate for the role.
Tailor Your Resume to the Real Estate Industry:
Study the job description and understand the key skills and qualifications sought by employers.

Highlight your relevant experience, such as sales or customer service roles.

Emphasise achievements and awards that demonstrate success.
Showcase Your Unique Strengths:
Quantify accomplishments with specific numbers or percentages.

Highlight skills like negotiation, market research, or property management.

Paint a vivid picture of your impact and contributions.
Customise for Each Job Application:
Align your

objective statement

or summary with the needs of the company and position.

Use keywords from the job description to show understanding and fit.
Ensure Visual Appeal and Readability:
Use a clean and professional format.

Proofread carefully for errors and typos.

Seek feedback from industry professionals or career advisors.
Navigating the Job Market: Networking and Beyond
In Dubai's real estate industry, building a strong network is the key to unlocking doors of opportunity. Networking opens up a world of connections and puts you in touch with industry professionals who can help propel your career forward. But where do you begin?
Online Platforms: Dive into social and professional networking platforms such as LinkedIn, where you can create a compelling profile, join relevant groups, and connect with like-minded individuals. Engage in discussions, share industry insights, and make meaningful connections.
Industry Events:

Attend real estate conferences, seminars, and workshops happening in Dubai. These events are treasure troves of networking opportunities, bringing together professionals from all sectors of the industry. Be proactive, strike up conversations, exchange business cards, and follow up with new contacts.

Professional Associations:

Join real estate associations and organisations in Dubai, such as the

Dubai Real Estate Institute

(DREI) and the

Real Estate Regulatory Agency

(RERA). These associations often host networking events and provide valuable resources for industry professionals.

Mentorship Programs:

Seek out

mentorship programs

offered by reputable real estate companies or industry organisations. Having a mentor can provide guidance, support, and access to their professional network.
Success Strategies: Thriving in Dubai's Real Estate Industry
Congratulations on entering Dubai's real estate industry! To excel in this competitive landscape, adopt these success strategies:
Continuous Learning:

Stay updated with industry trends, regulations, and market dynamics. Attend conferences, workshops, and access online resources.

Networking:

Build a strong professional network by attending industry events and joining associations. Connect with experienced professionals and influencers.

Mentorship Programs: Seek mentorship to gain guidance and industry-specific advice from successful professionals.

Specialisation:

Identify a niche within real estate and develop expertise to stand out from the competition.

Embrace Technology:

Utilise digital tools and data analytics to enhance productivity and provide better client services.

Personal Branding:

Create a strong personal brand through social media and professional engagement.

Cultural Sensitivity:

Embrace diversity and adapt your communication style to connect with clients from different backgrounds.

Resilience:

Stay persistent, embrace setbacks as learning opportunities, and maintain a positive mindset.
Unlock Your Real Estate Success with Mentoria
Armed with this comprehensive guide, you're equipped with the knowledge and tools to embark on a thrilling journey in the realm of Dubai's real estate. Embrace the challenges, seize the opportunities, and let your passion and drive lead you to a successful and fulfilling career. So, with Mentoria by your side, embrace the challenges, seize the opportunities, and let your passion and drive lead you to a successful and fulfilling career in Dubai's mesmerising world of real estate. Together, you can shape the city's skyline and your own future, making a lasting impact in the land where dreams are transformed into reality.