Is MBA Worth it? Know This Before You Take MBA as a Career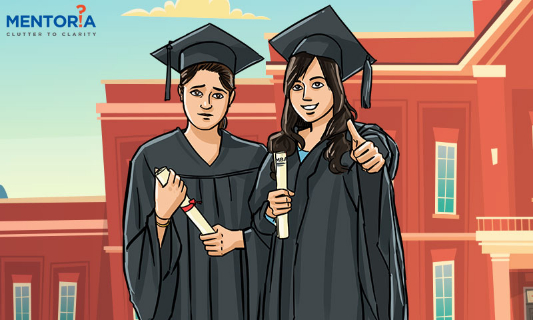 ---
---
Finding your true career calling can be tricky if you aren't using the right tools to make an informed choice. Quite often, people let a 'degree' determine their career path, and enrol for popular courses like an MBA. But will a Master's in Business Administration really help you in finding your right career path? Adding to the confusion is the slight decline in MBA enrollment overseas. So how much will it really help you with your career? 
We at Mentoria know that the career journey is anything but straightforward. That's why we offer career counselling at any point during your career. Our 4-step career guidance solution, helps us find the right career fit for you from 3 streams, 850+ courses & 12,000+ careers.
We also spoke to a couple of people about the value of an MBA degree and here's what they said:
1. An MBA will help you with vertical growth
"An MBA helps you build a great foundation and helps with vertical growth. As an engineer, the profiles I was exposed to were very limiting. I realised during my engineering that I am good with management. After I graduated from engineering, I enrolled for an MBA to increase my scope. I pursued an MBA in advertising and marketing. I won't say a good college is a necessity, but it makes a difference, especially if you are looking to secure one of the top positions in a corporation. Companies know the kind of exposure you receive in a management degree from a good college and that is valued when they seek candidates for a profile with lots of responsibilities."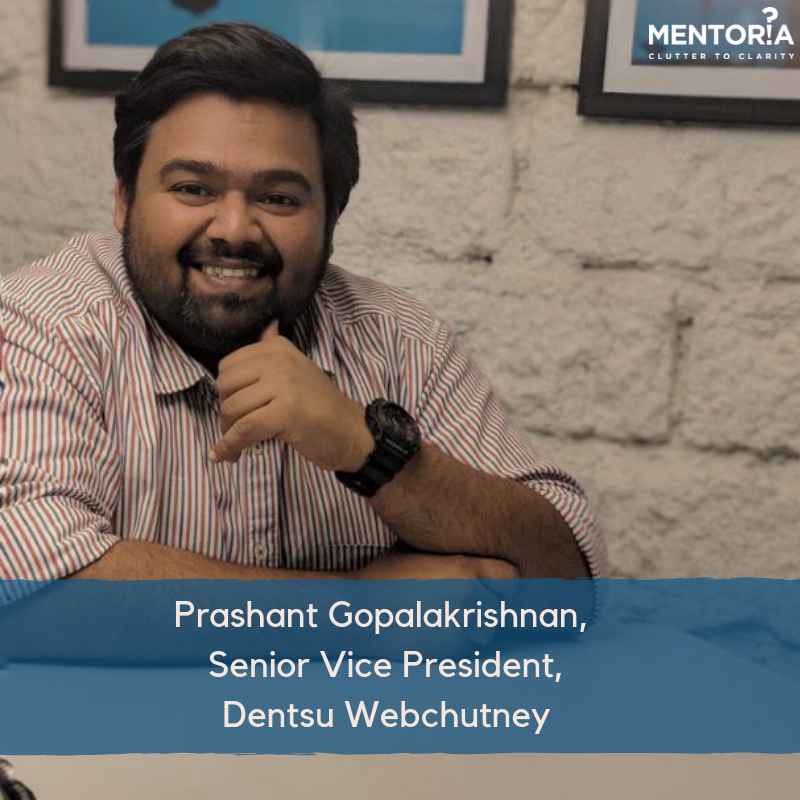 2. The college you choose REALLY matters
"After completing my Engineering in Electronics, I worked with Accenture for a few years and realised that I am naturally inclined towards business administration. But my engineering degree limited the kind of roles I received in that field. That pushed me to give MBA a thought and I signed up for the course at Narsee Monjee Institute of Management Studies (NMIMS). The course offered a well-rounded perspective. The curriculum (which differs from college to college), the quality of professors and the peers you interact with definitely affects the way you look at business administration. A good college won't just offer you good placements but also introduce you to a range of brilliant perspectives that help develop your business acumen. Pursuing an MBA just for the degree won't take you far. An MBA graduate from an average or below-average college is valued just as much as any other graduate by corporations. So before you enrol for an MBA, look at the course offering in detail and see what value it adds to your life. A bit of work experience will help you gauge this correctly."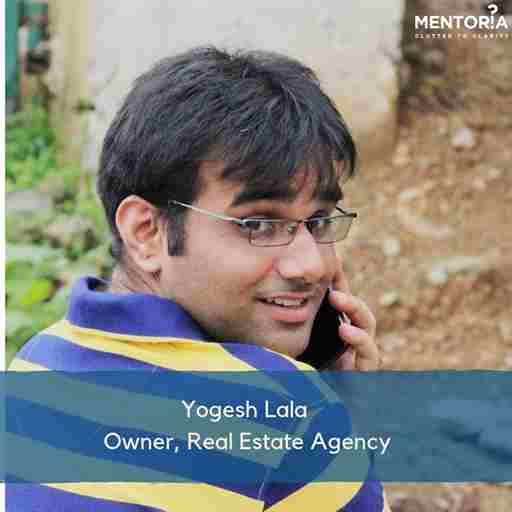 3. Gain work experience BEFORE the course
"After my B.Com, I wasn't finding suitable jobs. So, I opted for an MBA in Finance with an exchange programme. I completed the first year in Bengaluru and the next in the US. While the opportunities increased, I still wasn't getting what I wanted. So, I worked with my father for a year and joined Amazon in 2014. In Bengaluru, Amazon was a young company, but I liked what they were doing. While on the job, I realised that I should have done an MBA with a specialisation in sales! If you are thinking about pursuing an MBA, I would recommend working in your chosen field for a few years before you choose a specialisation. Work experience always helps you decide why you want an MBA in the first place. MBAs with specialisations give you more opportunities and cost less than traditional MBA degrees."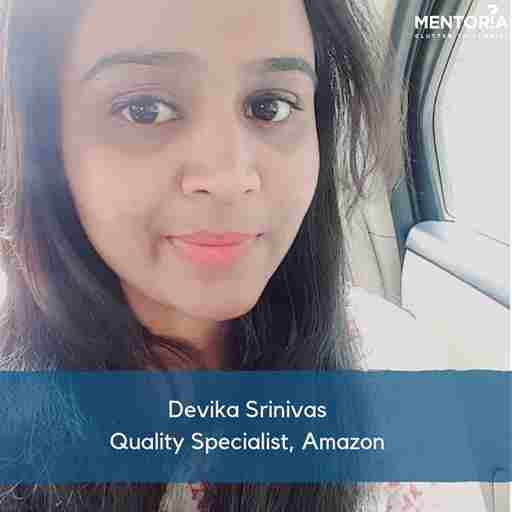 4. It's knowledge you can use, provided you stay updated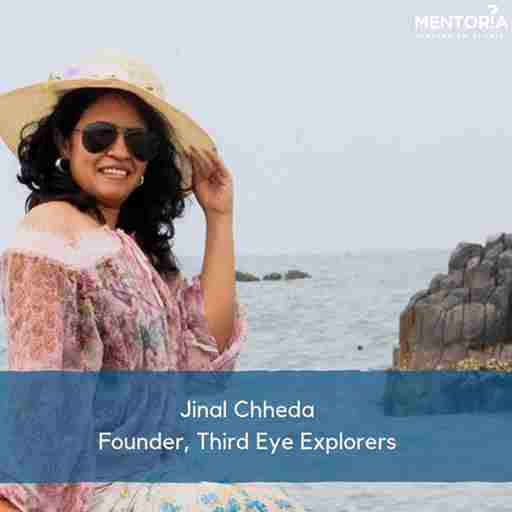 "MBA wasn't my first choice, CA was. But circumstances made me steer away from finance and enrol for an MBA in Human Resources. After getting my MBA degree, I worked in the HR department of corporates, but I realised that it collided with my principles and values. So, I gave up the corporate life and set up my own travel company. Now, I explore places and take people along for my adventures! Has my MBA helped? Yes, it helped me plan my strategies better. But I also read up a lot and put the theories to use. An MBA alone won't take you far if you do not learn how to apply theories and update yourself along the way."
5.MBA can give you a great start but mostly just in traditional corporates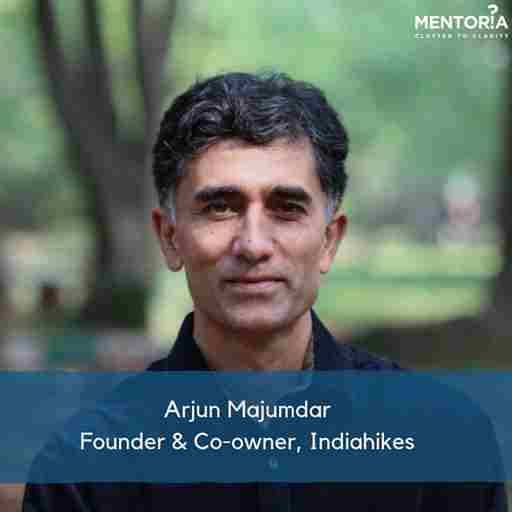 "I don't think an MBA is necessary if you wish to set up your own venture. I am not an MBA graduate, and that didn't stop me from setting up India's largest trekking community. Yes, you gain knowledge and perspective from the degree, but I don't think it's a necessity. An MBA can help you to start at a better position in a corporation. But in niche industries and startups, your application of skills matters more than the degree. At least at Indiahikes, having an MBA makes no difference, if you are not able to apply your mind to the job."
Benefits of MBA – Pros and Cons
An MBA degree calls for financial investment and a lot of hard work. With so many MBA colleges springing up all over the country and not enough quality recruitments (In 2017, only 7% MBA graduates from Indian business schools below top 20 got placements, according to ASSOCHAM), it pays to know the worth of an MBA in your career path before investing in it. If you're unsure about the career path you should pursue, head to our website and take our career assessment to get started!
Pros
An MBA is a well-respected professional qualification that also equips you with important life skills. It not only increases your chances of landing a well-paying work, but it also ensures that you have the best opportunities for advancement in your profession. 
1. Increased Pay 
Graduates with an MBA degree not only have better career chances, but they also earn higher incomes than they would otherwise. It is the recommended qualification for a managerial position, which is typically a well-paid position. 
It can boost your chances of securing a top-level management position and perhaps help you advance up the corporate ladder.
2. Increasingly Broad Career Options 
Graduates of an MBA degree have more access to a wider range of opportunities. 
An MBA degree covers a wide range of topics, including human resource management, statistics, technology and information systems, economics, and finance, to name a few. 
An MBA graduate with these skills can work in a variety of sectors and businesses. 
3. Improve your Management Abilities 
An MBA teaches students and professionals how to plan for changes in the workplace. A set of good management talents are the best instruments for adjusting to the inevitable shifts in sectors, markets, and business processes.
Cons
An MBA's benefits can be applied to any industry or field of expertise. However, some people may wonder if an MBA is worth the time and money invested.
1.Relatively High Cost
Getting an MBA can be a huge monetary investment. The degree fee at premier colleges might reach upto INR 20 lakh, which is a considerable financial load that many students would be hesitant to take on. This does not include other costs such as accommodation or textbooks, which must be factored in. An MBA is not a decision to be taken lightly due to the relatively high price.
2. Time Commitment
An MBA can take up to two years to complete full-time and up to one year to complete part-time, depending on the programme. This is a lengthy time commitment. It requires a significant commitment, therefore students must be willing to put all other obligations on hold.
3. Lack of Specialization
Those who pursue an M.B.A. miss out on the chance to get more specialised knowledge. A management role is sometimes better filled by someone with experience in a certain industry rather than someone with only theoretical management training.
Our holistic career assessment test uniquely combines your interests, abilities and personality to help you discover the ideal career for you! Speak to our career counsellors here at Mentoria who can guide you from any point in your career journey.