Mentoria Career Counselling – Mansukhbhai Kothari National School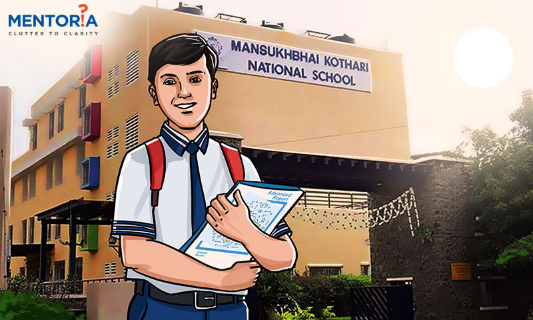 ---
---
Over a year ago, Mentoria set out with a mission – to help India's youth find their dream careers and make our nation #CareerReady. Since then, we have partnered with over 35 schools, 15 corporates and helped thousands of individuals discover who they are and which career path they're cut out for. One of our partners was Mansukhbhai Kothari National School (MKNS) in Pune. In the months of November and December 2018, Team Mentoria reached out to 214 students from Class 8 to 12 at MKNS and helped them understand the importance of choosing a career based on their interests.
Channel your fascination and interest into a career you love. Take the Mentoria holistic career assessment test, to find the right career fit for you based on your unique interests, personality, and ability. 
Mansukhbhai Kothari National School, Pune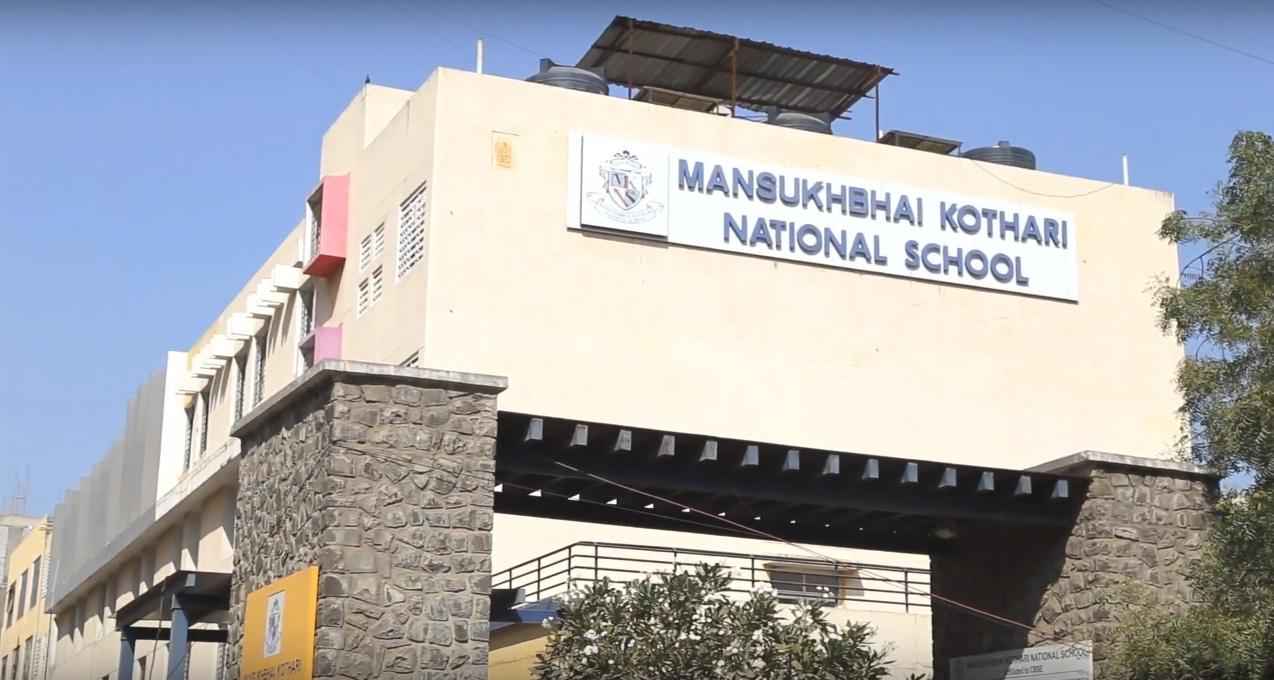 Situated in Kondhwa, Pune, Mansukhbhai Kothari National School is a CBSE institution for students up till Class 12. The school focuses on the holistic development of its students by including a wide range of co-curricular and extracurricular activities as a part of their syllabus. As a constant effort to guide their students and prepare them for the future, Ms Pradnya Gokhale invited Mentoria to present the Mentoria Solution to students from Classes 8 to 12.
The Mentoria Solution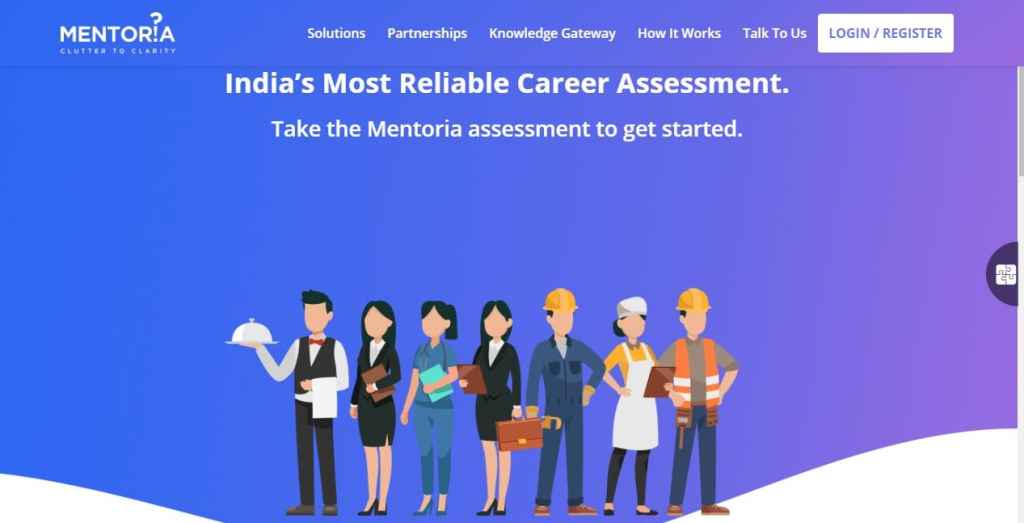 Students today have over 12,000 career options to choose from. At the ages of 13-17, we expect them to have figured out what they want to do and choose the appropriate educational path to get there. About 50 years ago, the options were fewer and this choice was – therefore – easier to make. But today, we cannot expect a 13-year-old student to know which of the 12,000 career options is best suited for them. And one wrong career decision could lead to years and years of under-productivity and frustration. This doesn't just impact the individual; collective incorrect decisions can impact an organisation's productivity as well.
Mentoria aims to correct this at a grassroots level by helping students make informed, accurate career decisions right from the start. Our four-step solution helps individuals discover who they are and which career path they're most likely to excel at and enjoy.
If you are a student in need of career guidance, get in touch with our expert career counsellors here at Mentoria and kick-start your career discovery journey.
Getting Students #CareerReady at MKNS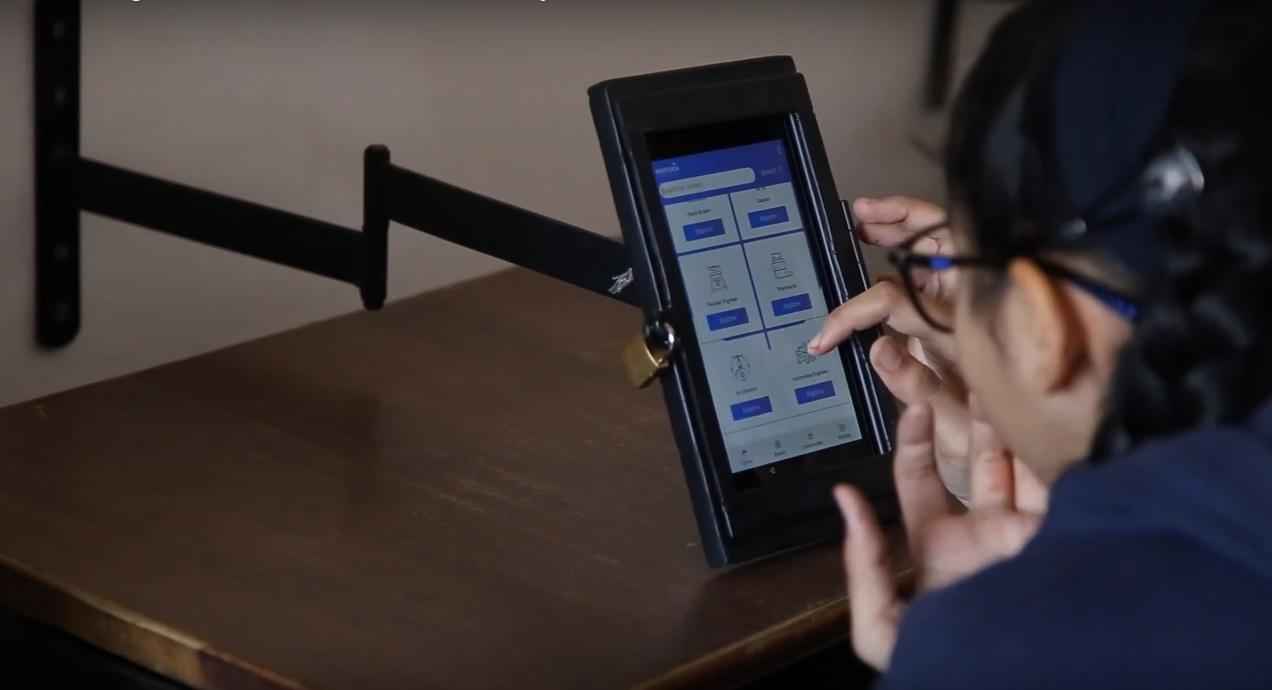 Team Mentoria visited MKNS in November and December 2018 to present the Mentoria Solution to its students. Around 214 students appeared for the Mentoria Assessment, which evaluated their core interest areas (for classes 8-12), personality traits and abilities (for classes 11-12). Of these, 37 students have already signed up for the full Mentoria Solution, which includes a 60-90 minute counselling session with our career counsellors, exclusive access to our Knowledge Gateway with detailed information as well as regular updates on their chosen careers, and online webinars by industry experts who help them get a deep and realistic understanding of their chosen careers and industries.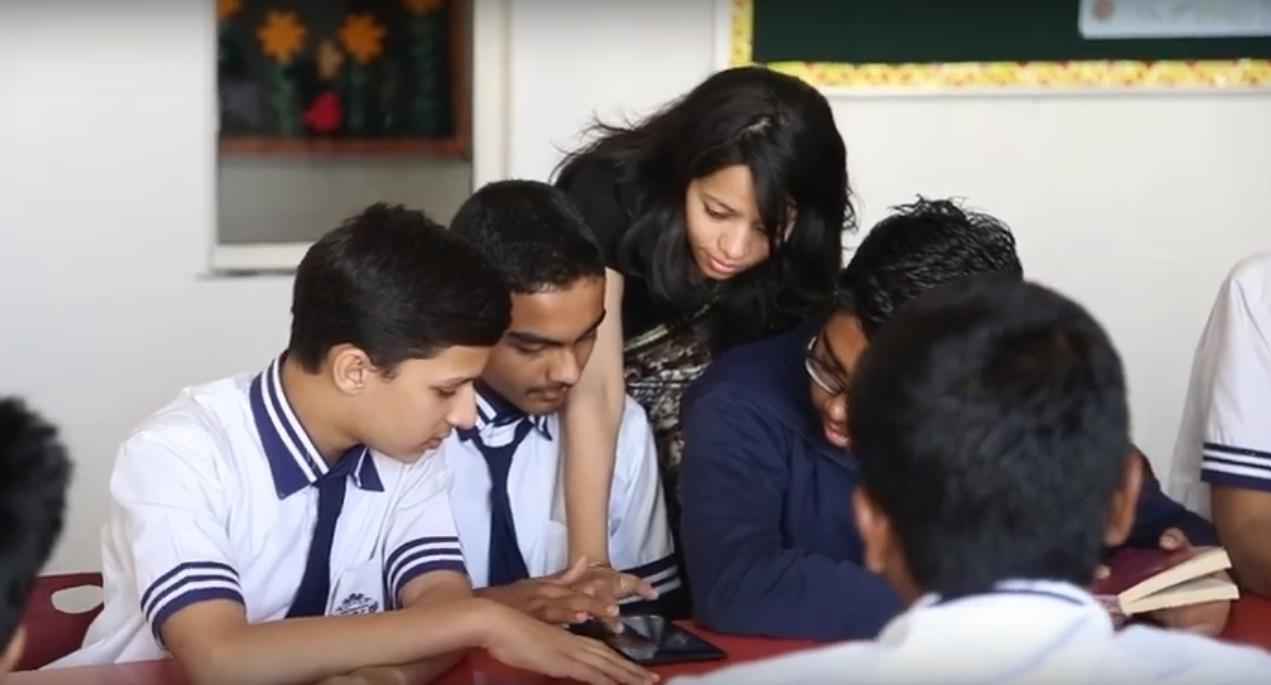 Mentoria's Workshop with Parents
Mentoria also conducted a workshop for the parents of these students and helped them get an idea of the kind of options their children had, emphasising on the importance of getting career guidance to make an informed decision. The initiative was appreciated by students, parents and the faculty at MKNS. Mrs Nore; mother of a Class 9 student, felt the session was better than what she expected, and helped her discover traits about her daughter that she wasn't aware of.
"I have already recommended Mentoria to Nida's elder brother and I would recommend Mentoria to our friends and family as it would help several people find their ideal direction and help make correct career decisions," said Mrs Nore.
Mr and Mrs Arai, parents of a Class 10 student, felt that Mentoria helped them visualise their child's future path and said, "I would definitely recommend Mentoria to other students as it can play a crucial role in providing a suitable way ahead and clear our confusions and doubts."
Mentoria hopes to reach out to several students in schools across the country and enable them to make informed, accurate career decisions with the Mentoria Solution. If your school would like to institutionalise the Mentoria Solution or join the #CareerReady movement, click here.
Kick-start your career discovery journey with Mentoria & be sure to find the right career fit for you. Discover more about the Mentoria Solution here: