Your Guide to Studying MBA Abroad for Indian Students
---
---
Don't we all love it when we get a two-for-one deal? Imagine exploring countries you've never been to, trying new food, and learning about different cultures while getting your MBA! You read that right– studying abroad means people from different countries, backgrounds, and perspectives will surround you. Who knows, you might even make a new best friend from Timbuktu! And if you study in a country where they speak a language other than your native, you'll have the opportunity to improve your language skills. Imagine enjoying some freshly baked croissants in France or bargaining in Mandarin!
We don't know about you, but for us, studying abroad is like a business student trip to Willy Wonka's chocolate factory. You'll get a sweet education, meet a bunch of new people, and come out with a unique perspective towards life and business. So how do you get there? We'll tell you, but first, let's start with why MBA abroad.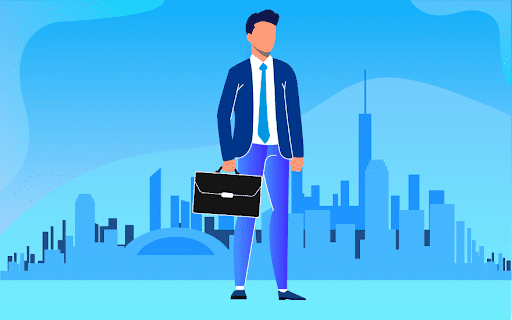 What is The Eligibility Criteria to Pursue an MBA Abroad?
Undergraduate degree:

To be accepted for an MBA programme overseas, most colleges demand a bachelor's degree from an authorised institution. A bachelor's degree in any discipline is acceptable, while a background in business, economics, or a similar field is desired. Students without a bachelor's degree may be considered for an MBA programme in some situations provided they have considerable job experience. However, this is usually only possible at a select few universities.

Many colleges require applicants to take the Graduate Management Admission Test (GMAT) or Graduate Record Examination (GRE) to demonstrate their ability for business and management. Most top business schools have an average GMAT score of between 600 and 720. Many MBA programmes consider a score of 700 or higher to be competitive. Some extremely selective programmes, on the other hand, may have average scores above 720. A GRE score of 300-320 is commonly regarded as a reasonable starting point, while some top schools may have higher average scores.

Language proficiency:

To study in a country where English is not the native language, students may need to demonstrate proficiency in that language, often through tests such as TOEFL or IELTS.

Some colleges need a minimum amount of work experience, usually 2-5 years, before applying for an MBA programme.

Financial resources:

International students will need to show proof of financial resources to cover tuition and living expenses.

Letters of recommendation:

Most colleges demand at least two letters of recommendation from professionals who can attest to the applicant's qualifications and prospects for success in an MBA programme.

Personal statement/essay:

Many universities require applicants to submit a personal statement or essay stating why they want to pursue an MBA and their future ambitions.

Which Countries Should I Consider For an MBA? 
These are some of the most popular places for Indian MBA students, but there are several other countries that provide high-quality MBA programmes.

A Complete Guide For You!
1. Research potential universities:
Make a list of universities that offer MBA programs that interest you. Take into account elements such as location, programme structure, specialities, and reputation. Look into the specifics of each MBA program, such as course offerings, schedule, and admission requirements. 
Consider factors like the program's focus, teaching methods, and access to resources like internships and study abroad opportunities. Consider the university's alumni network and its impact on career prospects. Research the cost of tuition and living expenses, as well as any available funding opportunities, such as scholarships, grants, and loans.
2. Check eligibility criteria
:
Just like we mentioned, you must consider the eligibility conditions for the country in which you wish to study. By ensuring that you meet the eligibility requirements, you boost your chances of being admitted to the programme and being competitive in the admissions process.
3. Prepare a financial plan:
When considering expenses for going abroad for an MBA from India, you should consider the following:
Tuition fees

Living expenses (accommodation, food, transportation)

Study materials (books, laptop, etc.)

Travel expenses (flights, visas, etc.)

Insurance

Miscellaneous expenses (entertainment, personal items, etc.)

Exchange rate fluctuations

Any other costs are specific to your chosen destination and program.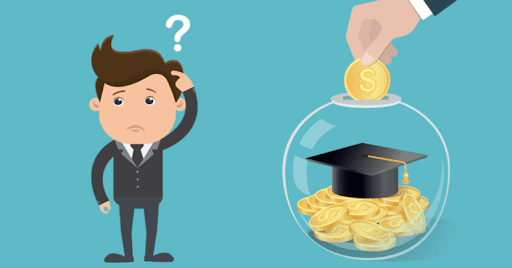 4. Work on your application:
Prepare a résumé that highlights relevant professional experience and academic accomplishments. Write a persuasive personal statement outlining why you want to get an MBA and how it will help you advance in your profession. Seek referrals from professionals who can vouch for your skills and qualifications. All essential resources, including essays and application forms, must be submitted by the dates. To guarantee that all items are error-free, proofread and edit them completely. Check-in with the schools to make sure they received all of your materials and to show your interest in the programme.
5. Documents:
When travelling abroad for an MBA from India, the following travel documents are typically required:
Passport

: valid for at least 6 months beyond the end of your program

Student visa

: obtained from the embassy or consulate of the country where you will study

Acceptance letter from the university or school

Proof of financial support

, such as bank statements or sponsorship letters

Return ticket or proof of onward travel arrangements

Any other documents required by the country's immigration authorities

It's important to check the specific requirements for your destination country as they may vary.
6. Network:
Find and connect with alumni and current students using internet services such as LinkedIn or the university's alumni network. Participate in university events and activities where you can meet and interact with alumni and students, such as career fairs, guest speaker events, and club meetings. Join student organisations and attend meetings to network and create ties with your peers. You can gather useful insights, develop contacts, and potentially open doors for future job prospects by networking with alumni and current students.
7. Consider post-MBA career prospects and opportunities:
Investigate the country's labour market and industries, such as the most in-demand jobs, the largest companies and sectors, and average pay. Examine job advertisements and company websites to learn about the prerequisites and credentials for opportunities that interest you. Consider internships or other chances to get relevant work experience and industry connections. You can also seek information and advice on your job hunt from career services or a career counsellor. If you want to start your own firm, look into the local startup environment, look for tools and help from universities or local groups, and seek mentorship and direction from successful entrepreneurs.

It's Go Time!
And that's a wrap, folks! Whether you're chasing your dreams of running a multinational corporation or just want to make your parents proud, pursuing an MBA abroad is a ticket to a world of opportunities. So grab your passports and ambition, and let's embark on an epic business school adventure!
If you are unsure about your career or need help with cracking exams then we are here for you!  Mentoria can help you find clarity. Our four-step career guidance solution is designed to help you find the right career fit from 850+ courses & 12,000+ careers.